The sensational statement was made by the head of the Ministry of Defense of Qatar, Khalib bin Mohammed al-Atiyah. According to the minister of the tiny emirate, official Doha sees the future of Qatar exclusively as part of the North Atlantic military bloc. Al-Atiyah added that it would be beneficial for NATO itself to admit Qatar to NATO, since "the Qatari army is today one of the most equipped and combat-ready in the region."
The head of the Qatari Defense Ministry said that cooperation with the North Atlantic Alliance continues to actively develop.
Al-Atiyah:
We do not exclude the placement of NATO structures in our country. We are ready to deal with threats, including the threat of terrorism, and financially.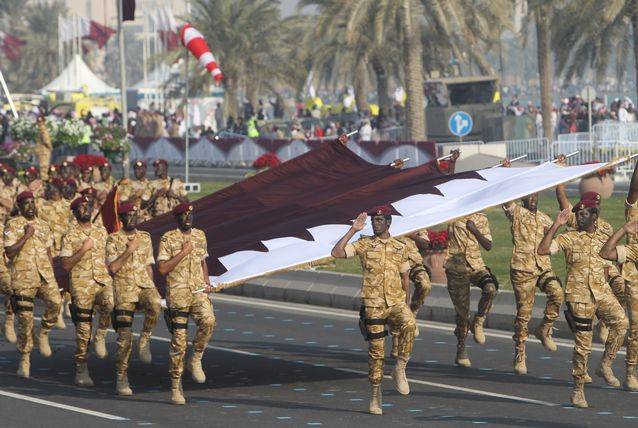 Here it must be recalled that in the territory of the emirate of Qatar is one of the largest US military bases in the region. We are talking about the airbase of El Udeid. The fact is that the American military contingent 15 years ago was transferred to this place from Saudi Arabia, and recently against the background of the escalating political conflict between Doha and Riyadh in Washington raised the question of the possible withdrawal of US troops from Qatar back to Saudi Arabia. In Qatar itself, they understand that as soon as the last American soldier leaves his territory, they can "detect the absence of democracy" in the emirate. And what this discovery leads to is well known to many countries of the Middle East.
That is why the Qatar Ministry of Defense is trying with all its forces to enlist Western support, even if it turns out to be the actual loss of sovereignty. Although the big question is whether Qatar has real sovereignty today.
If NATO really decides to accept the Doha proposal, then Qatar will become the first Asian member of the North Atlantic military bloc in this case.