Russian publications RT and Sputnik are funded by the government and distribute fake
news
, to create instability in the world, said President of Ukraine Petro Poroshenko in an interview with the Spanish newspaper
El Pais
.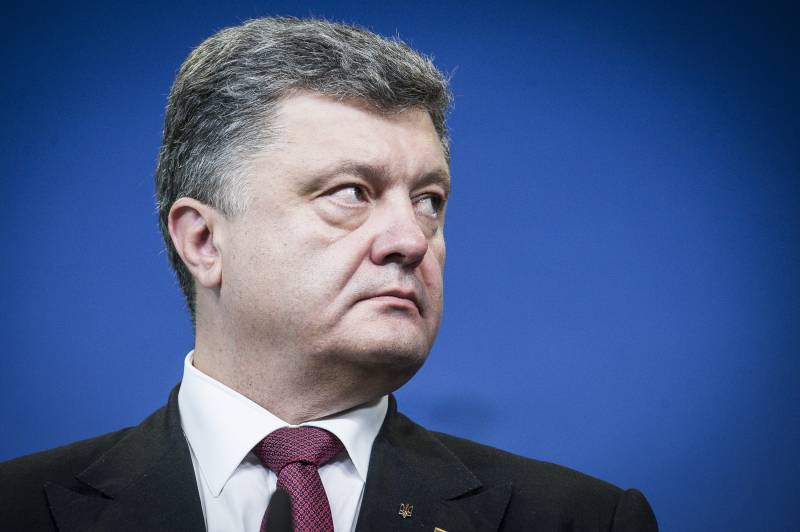 The Russian media cannot be trusted, the Ukrainian leader said, they are fabricating fake news on the instructions of the Kremlin.
According to him, Moscow is investing hundreds of millions of dollars in RT and Sputnik, using these publications as a tool to influence democratic countries. It is very cynical - to use the press, free elections, democracy to create instability.
Poroshenko stressed that the Russian Federation is spreading false information not only about Ukraine, but "and about the rest of the world."
For Moscow, the whole world is a test site: the Russian media intervened in the American elections, in a referendum on Brexit, in events during the crisis in Catalonia, and, of course, a lot of false information was released during the "annexation of the Crimea."
The journalist reminded the president that when Putin won the last election, the head of RT and Sputnik Margarita Simonyan congratulated him and called him "leader", although this term had previously been used in relation to Stalin.
Poroshenko gladly picked up the proposed topic, saying that Stalin was "responsible for the genocide in Ukraine, for the famine that followed", which resulted in the death of 8 million people.
Stalin was a tyrant such as Hitler. And now Russia is putting him up as a hero of our time ... This is very dangerous,
said the president.
He drew the attention of the journalist to the fact that Putin considers the main tragedy of the last century not World War II, nor the Holocaust, but the collapse of the Soviet Union.
I also believe that the head of RT knew that the term "leader" in Russian means "führer",
Poroshenko added.
However, speaking of the "main tragedy of the century," the Ukrainian leader was a goof. Putin never said that. In 2005, he described the collapse of the USSR as one of the largest geopolitical disasters, since tens of millions of Russian people "in one night were abroad", in addition, entire industries were stopped, the health system was destroyed, the armed forces were in a deplorable state.
Meanwhile, Margarita Simonyan replied to Petro Poroshenko, who stated that "leader" in Russian means "führer".
Touched to tears. Uncle, I have the gold medal of the linguistic gymnasium, the red diploma of the journalism department and the sixth place at the All-Russian Olympiad of schoolchildren in the Russian language and literature in 1997 year,
wrote Simonyan in
Twitter
, at the same time asking about the achievements of the Ukrainian president in this area.