Those countries that, under pressure from Washington voted for anti-Russian sanctions, can now fully feel their harmful effects on themselves, leading
China's media corporation
words of the president of the Russian Federation Vladimir Putin.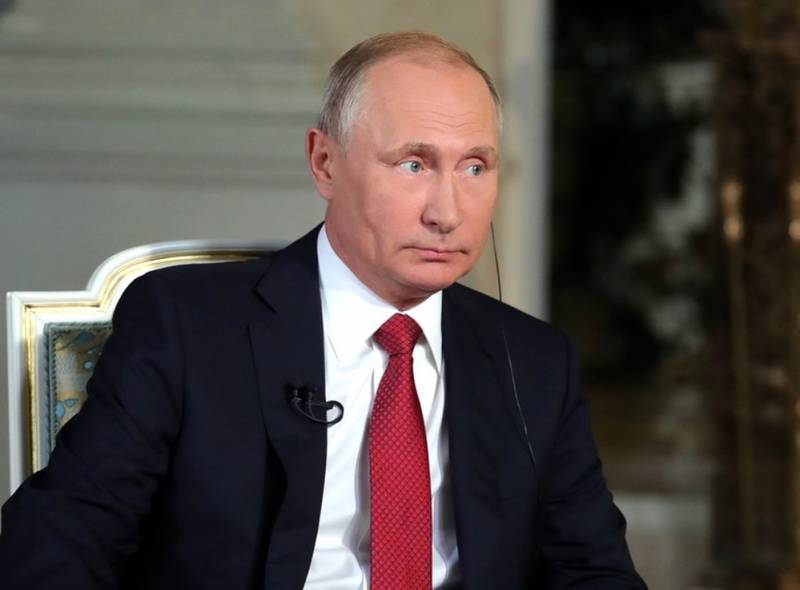 To the question of how relations between Russia and the West could develop in the future, Putin replied that the existence of sanctions and other various restrictions does not frighten or surprise the Russians. No sanctions will never "force us to abandon the independent, sovereign path of development," he added.
At the same time, the president noted that he nevertheless proceeds from the fact that common sense will triumph and the illegal restrictions harmful to the entire world economy will gradually be removed. And Russia is normalizing its relations with all partners, including the United States and its allies, who have been led by Washington and are applying these sanctions.
According to Putin, those who supported the United States are now themselves suffering from their own actions. Moreover, the United States is now beginning to impose restrictions on these countries.
All this suggests that sanctions cannot be a universal remedy, they harm everyone, including the initiators of such steps. Ultimately, in the opinion of the president, relations between Moscow and the West are normalizing.
Recall that in March Washington introduced import duties on steel (25%) and aluminum (10%), justifying this with considerations on national security. Some countries first received a reprieve. But at the end of May, after unsuccessful negotiations with partners, the USA imposed these duties on all countries, including Canada and the EU. For Russian manufacturers, new duties have been in effect since March.