The Israeli company Carmor announced the creation of a machine of modular design Mantis (Mantis), on the basis of which, depending on the customer's wishes, any version of an armored car can be created, reports "Warspot". The armored vehicle is built on the principle of armored capsules, which is also the central supporting element of the structure.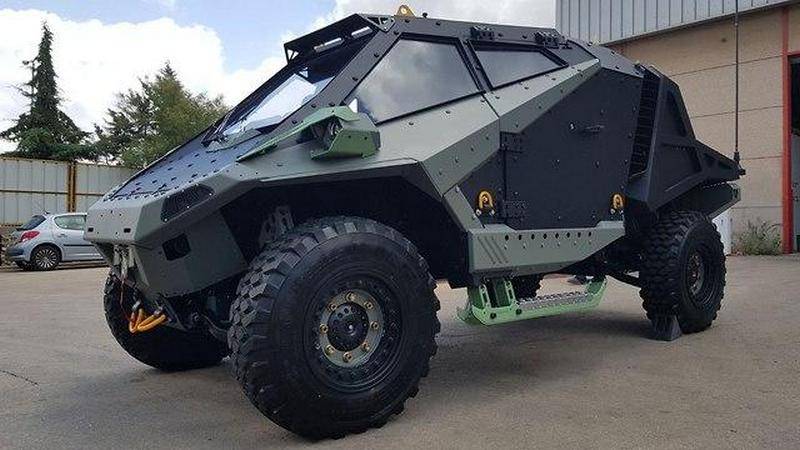 The first in the Mantis family was a triple car in the back of a pickup truck. At the same time in Carmor indicate that on the basis of the same platform can be assembled 5-local armored car, as well as 8-local version, which will be produced in an armored or open body.
As stated in the oleggranovsky blog, the Mantis has good traffic on rough terrain of various types, high speed on dirt roads, and excellent maneuverability in urban environments. It is suitable for patrolling, reconnaissance, as a command and staff vehicle, for providing combat support. Can be used as a mobile radio or ambulance. The frame of the machine allows to provide the necessary level of protection, but due to its relatively low weight, it has high maneuverability and dynamic qualities. The cabin is equipped with special air purifiers and filters that protect against agents.
This vehicle will be presented at the Eurosatory international arms exhibition, which will be held in Paris from 10 to 14 on June 2018.