The Ministry of Defense of the Russian Federation proposed the abolition of the institute of military departments in Russian universities. The corresponding initiative was submitted to the lower house of the Russian parliament for consideration by the government of the country. In particular, the essence of the proposal is that instead of the existing military departments in Russian universities, military training centers appear.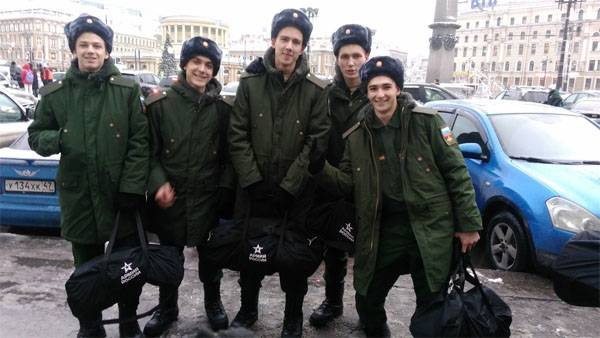 The website of the government reports on the objectives of this kind of reform. Among the arguments - the reform will allow more efficiently (together - the Ministry of Defense and the university) to use the existing teaching and material base, training weapons and military equipment.
It is proposed to replace several types of structural units (military departments) in higher education institutions with a single type of military training units. These units will become (with the approval of the initiative of parliamentarians) military training centers.
It is known that the bill itself was discussed by the government on May 30. At the same time, members of the Cabinet of Ministers of the Russian Federation approved the initiative of the Ministry of Defense. Now it's up to the State Duma deputies.
Today in Russia there are up to fifty universities with military departments, among which (according to the federal portal "Education"): Voronezh State University, Far Eastern Federal University, Moscow
aviation
Institute, Moscow Technological University, Tomsk State University, St. Petersburg State University, Sevastopol State University, etc.