Defense Ministry creates ultra-secure "cloud" storage
The Russian military will receive a "iCloud-protected" - cloud storage for service information, according to
News
.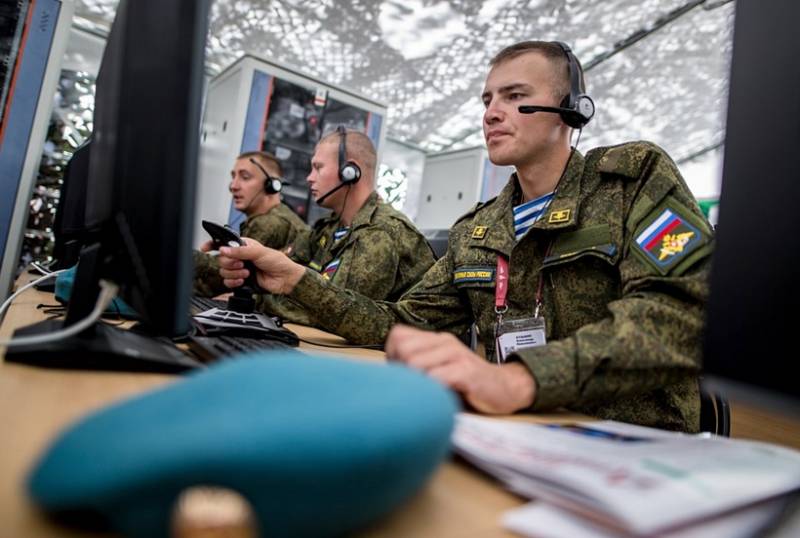 Specialists have begun to create a network of geographically distributed disaster-resistant data processing centers (TRKTSOD). She will be connected to the "military Internet". The system segment is already operating in the Southern District.
The full formation of the TRCC is planned to be completed by 2020 year. This year, the bulk of the work is to be completed. The cost of the project was 390 million rubles.
The system segment operating in the Southern Military District has been tested, its application experience has been recognized as successful. Further similar storage of digital data will appear in each district. While there will be at least one segment of the TRCC, all information will be available to military users.
Within the system, it will be possible to transmit huge amounts of information in a matter of seconds (big data technology). An e-mail server with secret data transmission, including information with a "special importance" stamp, is deployed inside the network.
According to experts, TRKTSOD is actually a "cyber fortress". This special network is not connected to the normal Internet. All software is exclusively Russian.
As noted by the Advisor to the President of the Russian Federation on Internet issues, German Klimenko, the Ministry of Defense of the Russian Federation is among the leaders in import substitution in the field of high technologies.
According to him, the military department is well aware of the importance of introducing modern technologies. In the armed forces, they use various
Drones
, robotic complexes, decision support algorithms, etc. The military solves difficult tasks in managing mass flights, the movements of a large number of people and equipment.
Moreover, Russian military technologies have two important advantages: they are simple and reliable, the expert added.
Ministry of Defense of the Russian Federation