Marine brigade took under the protection of the Black Sea gas producers
The patrol of the Black Sea region, where Russian gas production platforms are located, was entrusted to the 41-I Guards Brigade of Missile Ships, according to
News
.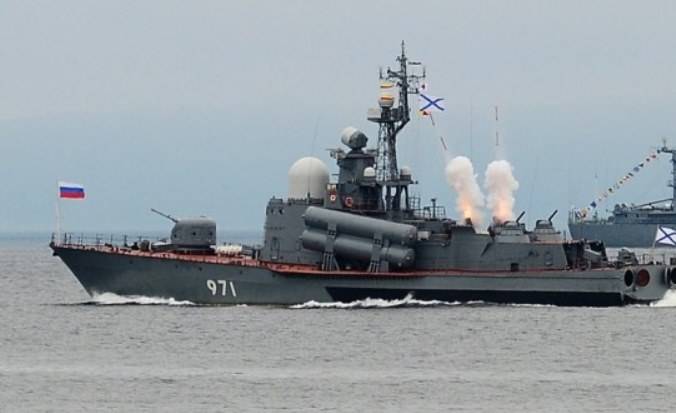 According to the command of the Black Sea Fleet, the ships of the 41 Guards Brigade began round-the-clock protection of the fields of the state-owned company Chernomorneftegaz. Crew rotation every 2 week. Small anti-submarine ships and rocket boats are involved in the patrol. Earlier this task was solved by the coast guard of the FSB border guards.
Chernomorneftegaz came under the jurisdiction of the Russian Federation in 2014. Today, the company is developing 6 deposits in the Black Sea. The activity of gas producers annoys the Ukrainian authorities. The border ships of the Ukrainian Navy have repeatedly tried to interfere with the mining process. And official Kiev tried to prove the ineligibility of the company's transition under Russian jurisdiction.
According to the military historian Dmitry Boltenkov, the 41st brigade is one of the oldest naval formations of the Russian
fleet
with extensive experience participating in hostilities. It consists of high-speed ships with powerful weapons systems.
He recalled that in 2008, the brigade took part in an operation to force Georgia to peace. Then the IRC Mirage sank the boat of the Georgian Navy. In 2016, the compound carried out a series of launches of Caliber cruise missiles at terrorist facilities in Syria.
In the 1997 year, with the division of the Black Sea Fleet between Ukraine and Russia, the brigade was fully incorporated into the Russian armed forces.