Qatar will not abandon the deal to buy the Russian C-400 anti-aircraft missile system due to the threat of military action from Saudi Arabia. The Foreign Minister of Qatar, Mohammed Al Thani, rejected threats and said that the purchase of any military equipment is the country's sovereign decision, and Saudi Arabia has nothing to do with it.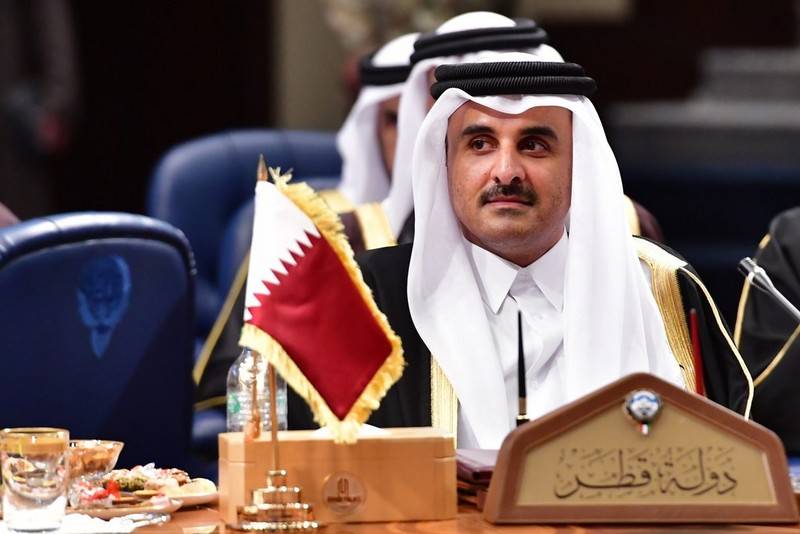 Recall that in early June, the French edition of Monde published a letter from Saudi King Salman ibn Abdul-Aziz Al Saud to French President Emmanuel Macron, in which he asks for help in disrupting the C-400 acquisition of QSR or Riyad otherwise start military operations against Qatar.
The Saudi king explains his request by saying that if Doha purchases the Russian system, Saudi Arabia's airspace will not be safe for flights. At the same time, Riyadh itself is negotiating with Moscow for the acquisition of C-400 ground-to-ground missiles.
It should be noted that Qatar is currently in an economic and political blockade because of allegations of support for terrorism.
By the way, today 5 June 2018 of the year in Qatar celebrates the anniversary of the "blockade year." Qatar's Minister of Defense, Khaled bin Mohammed Al-Attiyah, summing up the first year of the blockade, said that in spite of the break in diplomatic relations with neighboring countries, the country did not "break down", but became only stronger.