The Russian units deployed in the Far North began to arrive
Tanks
T-80BVM, re-equipment should be completed before the end of this year, according
News
.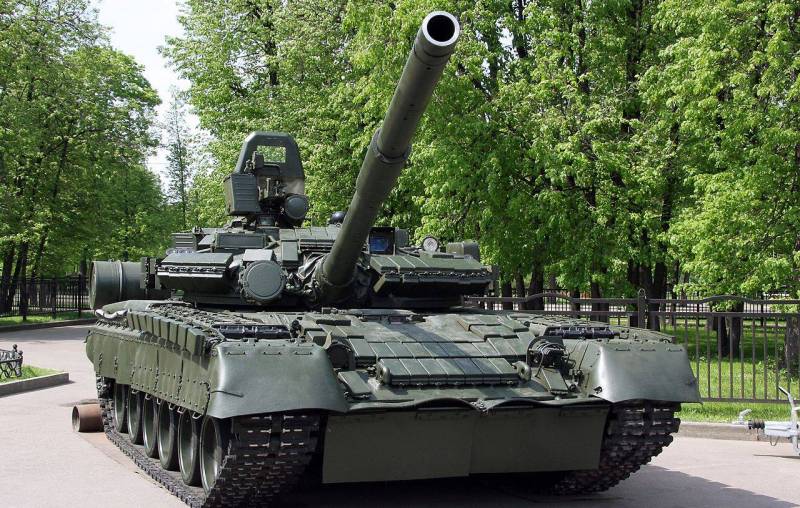 T-80BVM selected for equipment due to gas turbine engines (GTE), which are easier to run in extreme cold. At temperatures below 40 degrees, machine availability is achieved in minutes.
The troops T-80 got the nickname "reactive" for the characteristic sound at launch, reminiscent of the work of an aircraft engine.
Tanks were put into service in the 1970-ies, but machines that have undergone a major upgrade to the T-80BVM version come to the Arctic. According to the newspaper, in total, it is planned to modernize more than a hundred tanks from among those that are in storage.
In addition to the new generator and starter, the machines receive a modern Sosna-U fire control system with a thermal imager, a laser rangefinder and a target tracking machine, as well as Reflex guided weapons systems.
Modernization is carried out at the facilities of the Omsktransmash enterprise.
According to the chief of the Main Automobile and Armored Directorate of the Defense Ministry Sergey Mayev, the upgraded vehicles are not inferior in their fighting qualities to the T-90, and even surpass in speed.
He also noted another important factor: T-80 uses light kerosene as fuel, which at low temperatures does not turn into paraffin, unlike diesel fuel.
In total, there are about 3 thousand T-80, which have not been modernized, in the warehouses of the military department. The diesel version of the tank was produced in Kharkov in its time, more than 10 thousand units were assembled in total.