It becomes known about the fierce fighting between the Armed Forces of Ukraine and representatives of the DPR army in the area of ​​the Donetsk filtration station. Separate shootouts began to develop into a full-fledged clash the day before. At the same time, with each subsequent hour, the activity of the battles only increased. By evening, the battle began to subside, but at night fighting in the area of ​​the DFS broke out with a new force.
In addition, the Ukrainian security forces struck a series of blows to the north of Gorlovka, as well as in the New Azov direction. Zaitsevo, Dokuchaevsk, western outskirts of Donetsk were subjected to shelling.
The head of the Donetsk office in the Joint Center for Control and Coordination of the Ceasefire, Ruslan Yakubov, noted that during the past week, more than 3,8 tons of ammunition was released on the territory of the DPR by the Ukrainian side. As a result of strikes damaged 11 private households and infrastructure facilities, including water supply facilities.
Against this background, the deputy commander of the Operational Command of the Armed Forces of the DPR, Colonel Basurin, announced the plans of the enemy disclosed by military intelligence to form an armed group on the territory of Donbass to counteract the loyal DPR population. Basurina quotes
DAN
:
The military-political leadership of Ukraine concluded that in the current composition the group of Ukrainian militants could hardly resist the partisans. In this regard, it was decided to establish a territorial defense brigade of up to 5 thousand in the occupied Kiev territory.
It is noted that campaigning for joining the anti-partisan brigade is going on in Dnipropetrovsk region and in the Kharkiv region.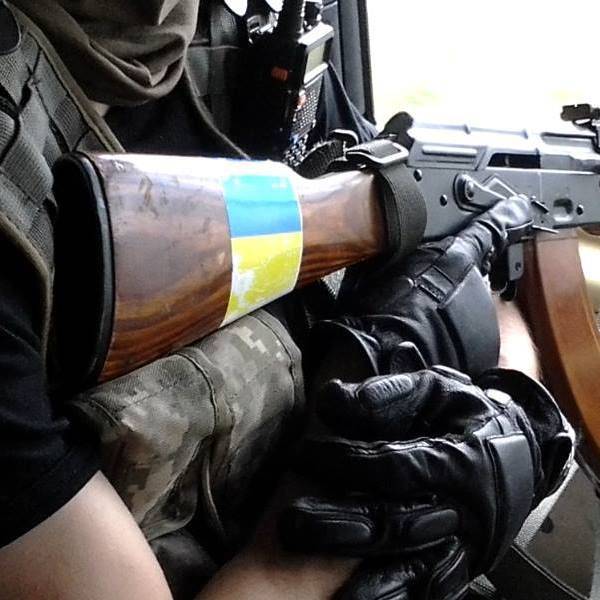 If you believe E. Basurina, then this "brigade" will be formed from Ukrainian citizens who have outstanding convictions.