Representing the Iranian Nuclear Energy Organization, Behruz Kamalvandi said today that Iran has prepared a response to the unilateral US withdrawal from the so-called "nuclear agreement". In an interview with the ISNA information service, Kamalvandi noted that the agency he represents prepared a letter addressed to the head of the IAEA. What is this letter about?
The idea is that Tehran plans to return to work on enriching uranium for its needs. It is noted that Iran will launch centrifuges for the production of uranium fluoride.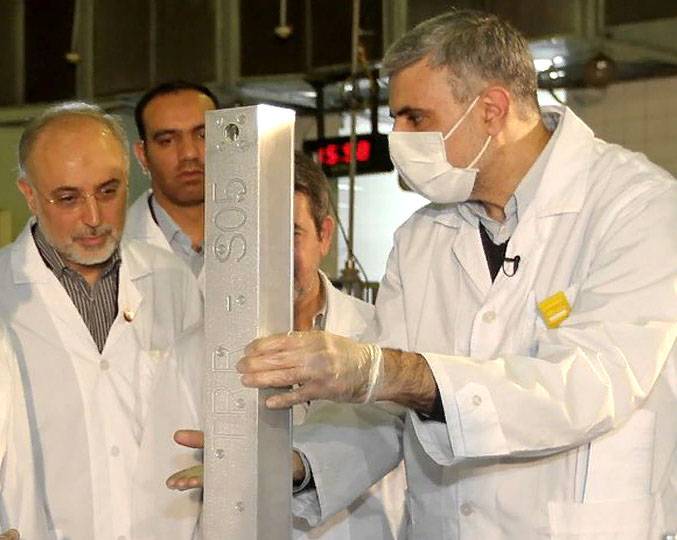 Recall that earlier work on the enrichment of uranium in the Islamic Republic of Iran was frozen due to the signing of a well-known multilateral agreement. However, in early May, Donald Trump announced that the United States was withdrawing from the agreement, adding that it was not in the long-term interests of the United States in the region. The US also decided to link up with the "nuclear" agreement also Iran's missile program, which was not discussed at all in the agreement.
Official Iran threatened to retaliate if the United States did not give up its decision to cancel the deal.
Washington left the termination in force, and therefore Iran, reserving the right to reply, decided to declare that it would resume uranium enrichment on its territory. Receipt of letters from Tehran to the IAEA has not yet been confirmed.