A journalist from Austria asked Vladimir Putin about the conditions for "returning Crimea to Ukraine"
Today, the Russian president is on a working visit to Austria. Before the start of his visit, Vladimir Putin gave an interview to local media that were interested in the widest range of geopolitical (and not only) agenda. It is noteworthy that this trip will be the first for Putin after his re-election as president.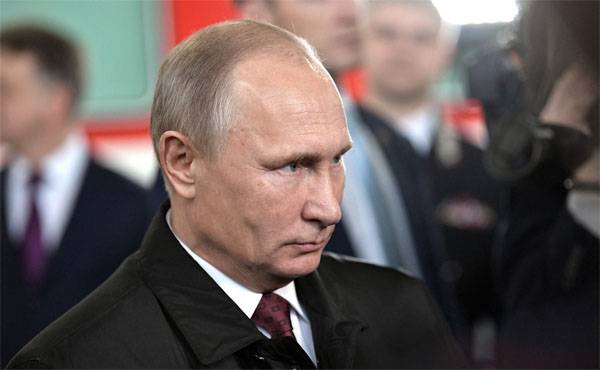 In particular, the journalist of the Austrian TK ORF Armin Wolf asked the Russian leader about the conditions under which Russia could "return the Crimea to Ukraine."
The answer of the President of Russia was extremely laconic:
No such conditions.
Also, Putin's Austrian journalist was arrogantly interested in whether the Russian president was familiar with the Kremlin's chef Prigogine, and "why does he finance the troll factory in Russia".
Vladimir Putin said that it was ridiculous to believe that a person engaged in the restaurant business could influence the US elections. The Russian president added that it is necessary to separate individuals and the Russian state. According to the president, in the USA there is George Soros, who through his means intervened in the internal political life of dozens of countries around the world.
Putin:
Mr. Soros wants to shake the euro (...) This is already being discussed in expert circles. Ask the State Department: why is he doing this? The State Department will tell you that it has nothing to do with this, this is a personal affair of Soros. And we have this personal file of Mr. Prigogine. Here you are the answer to you.
In an interview with an Austrian journalist with Russian President Putin, the conversation was about the tragedy with the Malaysian Boeing. Vladimir Putin recalled that at the beginning of 2000-s Ukraine also denied the fact of striking a passenger plane, but later it was necessary to admit an obvious fact.
Vladimir Putin also answered the question of whether he considers a nuclear war between the USA and the DPRK possible. The Russian president said that he didn't want to even think about this topic, since the very suggestion looks scary. According to the President of the Russian Federation, if someone in such a conflict might be interested, then definitely not Russia.
Video version from "Russia24":
website of the President of the Russian Federation