The power is soft, and the gas ax
Recently it has become very fashionable to talk about soft power. And frankly, there are enough reasons: Americans repeatedly force us into a puddle in the post-Soviet space with their soft power, and we still cannot learn to use it at least here, in our half of the field.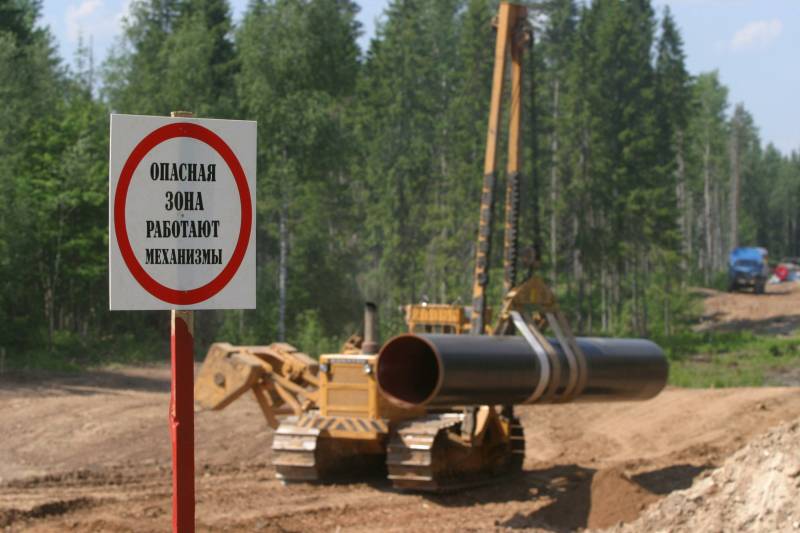 On the other hand, these conversations are somehow very monotonous. And they usually boil down to the fact that we are not paying those, not feeding them and feeding them up, putting the wrong elites, and in general, it seems, all the trillions that we spend on this business are being plundered. And partly all this, of course, is true. But both experts and analysts constantly lose sight of one major factor, without which all these cash injections do not work.
Alas, but these conclusions have one common flaw: soft power is not based on money, but on the internal attractiveness of the project, which is behind them. And money plays only the role of a catalyst, or, even closer, yeast. Yes, it is the yeast: abandoned in a rich nutrient medium, they are able to cook even a mash in a short time, even from a rural dwelling to make a small mud volcano. And the last comparison, sadly, is best suited to what we have been seeing in Ukraine for four years.
And throw the yeast into distilled water, and you will not get any result, only you will ruin the water and you will remain without a pack of yeast. And that is what we, unfortunately, are seeing now in the post-Soviet space, where all our efforts for some reason do not give the desired result. Any soft power needs to be supported by a little real power.
Moreover, if you really put your hand on your heart, you will need to recognize: our attractiveness, often has negative values. And no matter how much we talk about bloating an elephant out of a fly and the conscious formation of a negative image of Russia, the harsh truth is that we give enough reason to be skeptical about the image of today's Russia. This is corruption, and extremely low rates of economic growth, and dependence on energy exports (high prices for which our enemies explain any of our successes), and high crime, and the irresponsibility of our government, and much more that does not look the best against Western countries.
And what about the West, you say? And he, unfortunately for us, has not yet lost that romantic attractive halo, which he is the main engine of the expansion of NATO, the European Union, expansion into the post-Soviet space, and so on.
Let us recall: what does the average Ukrainian inhabitant know about Europe? A little bit really. And very often he does not know, but he thinks he knows. But in this case it's the same thing.
And he knows about freedom, which is "better than freedom", about a Schengen visa, with which you can visit all of Europe, and in most other countries of the world it will be a good pass. They know about "a hundred thousand milen" unemployment benefits, receiving which the average Ukrainian can lie on the sofa for the rest of his life, spit at the ceiling and talk about backward, lapotnoy Russia.
I once again draw your attention: it is not so important which of the above is the truth and what is the myth. Myths, after all, are also a terrible force: they destroyed tsarist Russia, made Hitler believe a blitzkrieg in the East, and then, after a few decades, the USSR itself was torn to pieces. And believe me, a Ukrainian who dreams of a European salary or unemployment benefit is an excellent tool for any kind of manipulation. Yes, and you can do a lot with such a tool, since at any moment he is ready to get up from the couch and go to the Maidan.
It is the attractiveness of these myths that is the main breeding ground for the American billions invested in various anti-Russian projects throughout the post-Soviet space. And what to go far: a lot has also been invested in Russia, and we also have a layer of people who are ready to betray their homeland for the sake of jamon and other attributes of the food indication of exclusiveness. These "yeasts" work well precisely because the needy has not been cleansed for a long time, and the degree of envy, resentment, discontent is high enough for fermentation.
You will say that you need to fight these myths and expose Western problems and shortcomings. And you try. Just remember first that one of the first actions of the American occupation administration in Kiev was a ban on broadcasting Russian TV channels. Then they chopped off and access to a variety of Russian sites, leaving Aboriginal people one-on-one with propagandists from the colonial administration.
And these experts are well known. And they understand the importance of the smooth formation of an information agenda, perhaps, many times better than us. For example, I can recall my recent article on "VO", in which I tried to substantiate the need for national sovereignty in runet. Oh, what a tantrum began in the comments! And nothing surprising: the question is critically important, and it will be more terrible for Americans than the Russian aircraft carriers and the Crimean bridge.
Therefore, let us first get rid of the illusions that we will be allowed to conduct some large-scale propaganda work in the territory under the control of pro-American forces. Will not allow. Moreover, even the only major Russian TV channel Russia Today is increasingly tightening the screws, restricting broadcasting on American or European territory and constantly provoke various scandals that could undermine confidence in the channel.
So, we, by and large, have only two paths left.
The first is to get rid of internal problems and shortcomings, to become more attractive and interesting. And here I would like to recall the words of such an unpopular Chechen politician as Aslan Maskhadov. Once in a conversation with some journalist, he said: "The Russians have come to Chechnya to restore order. You would have put things in order in Moscow first! "No, I don't argue with the fact that we should have come there. But still, there is some truth in these words, if we recall what was going on in Russia itself.
But you need to understand that this is a very long way. And if you follow only him, then by the time when we become attractive enough, on the border of Russia, in Kharkov, Minsk, Guryev and Ust-Kamenogorsk, there will already be American military bases that will never leave the occupied positions without good will. So, "we did everything right", and we must sometimes compensate for the lack of soft power by polite inflexibility.
The second path is also not easy. But potentially no less effective. We simply must stop contributing to the strengthening of the European Union. Moreover, we are obliged to use each occasion in order to strengthen and exacerbate the internal contradictions in it, play on European problems and bring closer the moment when this bloated balloon will finally deafeningly burst.
That is, we need not to repeat the "mantra" about Americans who want to squeeze us out of the European gas market, but to use any excuse to cut off EU gas supplies before Brussels provides at least some intelligible alternative to our gas. And in addition, to impose European exports to Russia on import duties, 25 percent for every fascist state that has joined the EU or associated with it.
And if the EU survives in its present form, then at least it will not hurt us so much: even if it's not with our money they will pay subsidies to the Baltic and Ukrainian fascists, it will be easier.
But if you talk sensibly, even now, with full loyalty to Russia, things are not going well for Brussels. He would now have a gas ax in his back so that he would not suffer ...
And then our soft power will immediately become tough.
And then it will be possible to talk about the effectiveness of the use of our billions in the post-Soviet space.
http://www.globallookpress.com/