In the case lasting from the year before, the accusation of the Ukrainian journalist Roman Sushchenko was put to an end. The Moscow City Court found him guilty of espionage and sentenced him to 12 years of imprisonment with serving a term in a high security colony.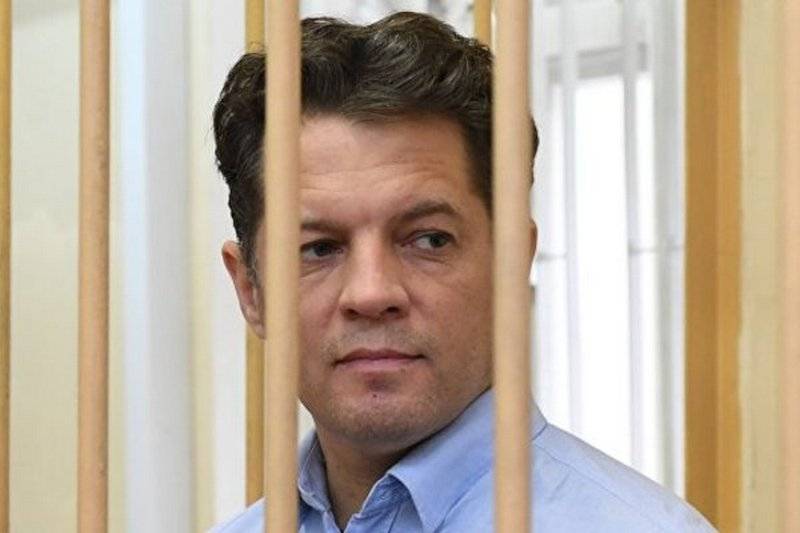 Recall that Roman Sushchenko, who calls himself a journalist for the Ukrainian news agency Ukrinform, was detained by FSB officers in October 2016 of the year, accusing him of spying for Kiev. According to the prosecution, Sushchenko is a military officer of the Main Intelligence Directorate of Ukraine, and arrived in Russia to collect information about the activities of the Russian army and security forces.
The Sushchenko case was held under the "top secret" signature, so all meetings were held behind closed doors. In his last word, Sushchenko did not admit guilt and stated that he had come to Moscow to meet with friends and relatives. The Kiev authorities also deny Sushchenko's involvement in the power structures of Ukraine, but here one could not expect anything else.
The prosecutor's office requested that Sushchenko be sentenced to imprisonment for a term of 14 years.
The Ukrainian Foreign Ministry has already responded to Sushchynsky's condemnation by offering to exchange him for the editor-in-chief of the RIA- website arrested in Ukraine.
News
"Ukraine Cyril Vyshinsky.