The issue of the deployment of American troops on the Korean Peninsula will not be the subject of negotiations at the US-DPRK summit, reports
TASS
Pentagon chief James Mattis statement.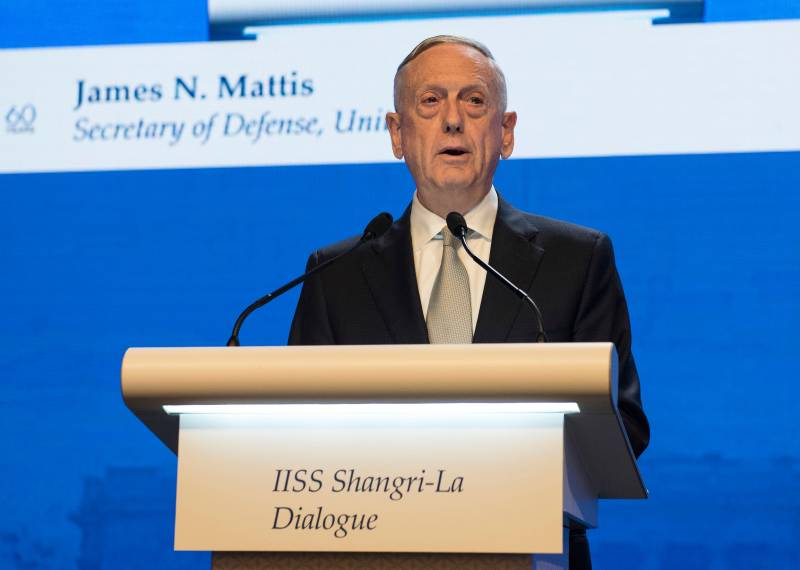 Returning from Singapore to Washington by plane, Mattis told reporters that the US military is not going to leave the Republic of Korea.
This question is not even a subject for negotiations (between the leaders of the United States and the DPRK)
declared the minister.
According to him, the US military contingent is on the Korean Peninsula for security reasons. It is possible that in five years or ten years, the administration will consider this issue, but only two parties will take part in its discussion - the United States and South Korea.
In Singapore, Mattis participated in the Shangri-La Dialogue conference on security issues in the Asia-Pacific region. The head of the Pentagon said that all forum participants supported the activities of the United States aimed at the complete, irreversible, verifiable elimination of nuclear and other
weapons
mass destruction in the territory of the DPRK.
At the same time, the minister noted that negotiations with Pyongyang will not be easy, the parties have to make a "bumpy road" to mutual understanding. He urged the conference participants to maintain a joint position in order to enable diplomats to "calmly negotiate from a position of strength" in this difficult time.