The President of the Russian Federation, Vladimir Putin, today signed the law "On Measures to Influence the Unfriendly Actions of the United States and Other Foreign States." The corresponding document was published on the official portal of legal information today, 4 June.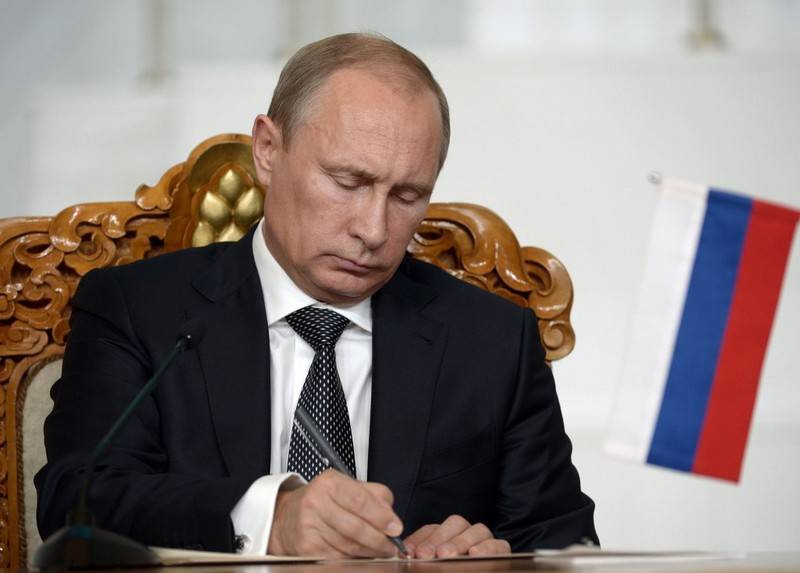 We remind you that this law was developed in response to the sanctions of the US Treasury and introduces certain restrictive measures against US companies, as well as companies from other countries related to the imposition of sanctions on companies and Russian citizens. The law was approved by the State Duma on May 22 and the Federation Council on May 30, after which it was sent for signature to the president.
According to the law, by the decision of the president, the government can introduce various measures to counter US sanctions against Russia, but restrictions should not apply to vital goods, analogues of which are not produced in Russia or in other countries.
Also, American companies or companies controlled by them from other countries are prohibited from participating in the privatization of Russian state property and from participating in public procurement.
We remind you that in the final version ten possible countermeasures were excluded from the law, reducing the list from the primary sixteen to six points. For example, they excluded the norm, because of which practically all Russian companies and banks with foreign participation could be subject to restrictions.
The law comes into force from the date of official publication.