The aerospace forces began to receive the latest training complexes designed for the development of C-400 ZRS personnel, combat aircraft and helicopters, reports
RIA News
message commander of the videoconferencing Sergey Surovikin.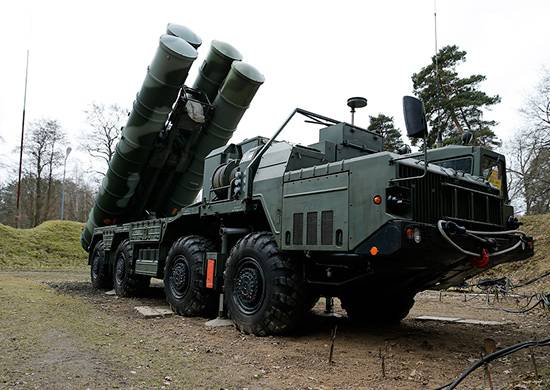 According to Surovikin, today the formations and military units of the VKS have begun to be provided with modern training complexes, with the help of which first-class specialists are trained. Among them are training systems of C-400 systems, Su-34, Yak-130 aircraft and Ka-52 helicopters, Mi-28Н, Mi-8 МТВ-5.
In addition, for conducting exercises with the combat use of weapons, they are equipped and constantly ready for use
aviation
training grounds and combat training centers.
The general added that work on equipping landfills with the latest means of objective control and new types of targets continues in the VKS.
In general, the training of personnel in the summer period of training will be carried out taking into account the arrival in the army of modern weapons, reconnaissance systems and EW, as well as the experience gained during the Syrian campaign.
Touching on the indicators of the winter period, the commander-in-chief noted that all the activities planned for this time of the year were fulfilled, the intensity of studies provided the necessary level of training for the troops.
In total, over one hundred exercises of various levels were conducted during the winter period of training. The goals were achieved, all military units received positive ratings, concluded Surovikin.