The installation of the piles of the railway part of the Crimean bridge is completed
The construction of the pile foundations of the railway part of the Crimean Bridge has been completed, the last pile is driven into the bottom of the Kerch Strait, the information center Krymsky Bridge reports.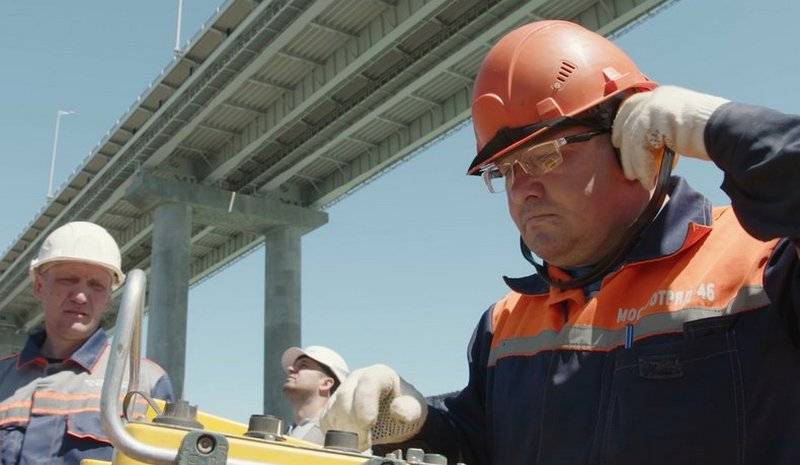 According to the information center, only 6 694 piles of three types were loaded under the road and railway parts of the bridge. In this case, the loading of the piles into the ground was carried out both vertically and at an angle, and for reliability in an aggressive marine environment, an reinforcing cage filled with hydraulic concrete was formed in the upper section of each trubosvai.
The railway bridge rises more smoothly to the fairway - from five to 35 meters. The profile is smoother, so that the compositions could easily reach the highest point of the bridge. Therefore, its supports are more massive, using a larger number of piles: the railway bridge will hold the 2788 pipe, while the road bridge will hold the 2576.
The Crimean bridge was the longest in Russia, its length is 19 km. He connected the Crimea peninsula with the mainland. Traffic on the road section of the bridge for cars and buses was opened on the morning of May 16. Heavy vehicles promise to launch on October 2018 over the bridge. The railway part of the bridge should be completed next year, the trains promise to launch 2019 in December.