Since the opening of automobile traffic on the Crimean Bridge, about a third of a million cars in both directions have already passed along the transport artery connecting Crimea to the Krasnodar Territory. At the same time, the opening of the bridge was a reason to think about the implementation of other major infrastructure projects in Russia.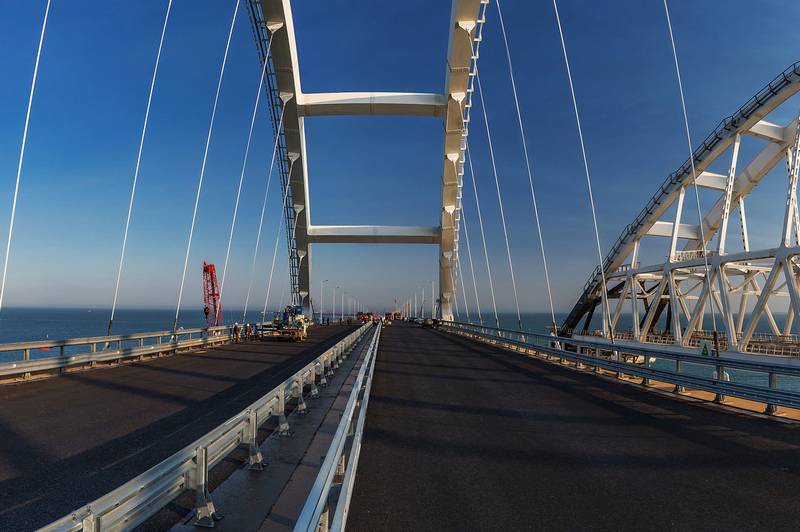 So, today, deputies of the Sakhalin Legislative Assembly have appealed to the federal authorities for the possible construction of a bridge that would connect Sakhalin with mainland Russia. Deputies, addressing personally to the president of Russia, are asked to begin the "construction of the century". The appeal, which was supported by all the Sakhalin deputies present at the 24 meeting, was also sent to the head of the government, Dmitry Medvedev.
The governor of the Sakhalin region, Oleg Kozhemyako, supported the appeal to the federal center, noting that sustainable road and rail links with the mainland are extremely important for the region. According to him, this will affect the logistics and the final cost of supplies to the island. Today, prices for various kinds of goods in the Sakhalin region are significantly higher than the prices for the same goods in other regions of the Far Eastern Federal District.
Oleg Kozhemyako:
On Sakhalin, life is more expensive than those of the Far East, where there is direct transport links.
The governor of the region noted that the ferry service is directly dependent on the vagaries of the weather, and therefore it often happens that there is a congestion of hundreds of cars that cannot be forwarded due to the storm and the suspension of the ferry service.
Oleg Kozhemyako quotes the portal
"Sakhalin.info"
.
It is known that ordinary residents of Sakhalin also turned to Vladimir Putin with questions about the possibility of building a bridge. Recall that a direct line with the president will take place on June 7.