A prototype right-hand drive "Tiger" went to trial
A sample of the special armored car "Tiger" in the "right-hand drive" version was created by the "Military Industrial Company", said the press secretary of the military-industrial complex Sergey Suvorov.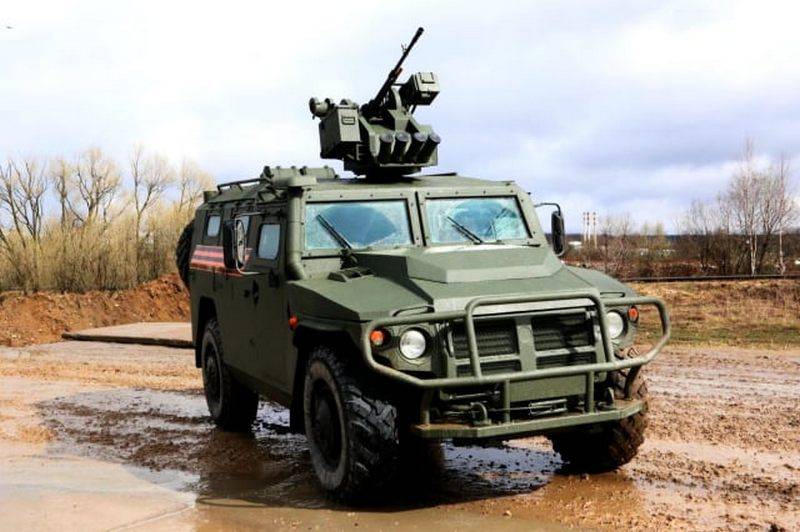 As explained in the company, the car was created in one copy and is now undergoing a test cycle. The reason for the creation of this model were the repeated appeals of potential customers from countries with left-hand traffic. At the same time, the company did not name the countries with which it would be possible to conclude contracts for the supply of right-hand drive armored cars.
All-wheel drive diesel armored car "Tiger" is made for the Defense Ministry of the Russian Federation by the GAZ group at the Gorky Automobile and Arzamas machine-building plants (part of the Military Industrial Company, military industrial complex). Designed for reconnaissance, guard columns, patrols and infantry fire support. "Tiger" - a multi-purpose off-road vehicle, armored car, army SUV. Designed to transport people (up to 10 people) and various goods on roads and off-road. An independent torsion bar suspension for all wheels and a powerful engine provide the car with exceptional off-road capability and speeds up to 140 km / h on the highway. "Tiger" is able to force water barriers to a depth of 1,2 m.
There are more 20 modifications of this car, including with combat modules and anti-tank systems.