Media: US plans to deploy THAAD ABM system in Germany
The United States offered to deploy THAAD missile defense systems in Germany. The site of the proposed location of THAAD is the territory of the American Rammstein Air Base in the south-west of Germany, reports Reuters. Officially, the motive of this step is called the need to strengthen the security of Europe from the threat from Iran's ballistic missiles.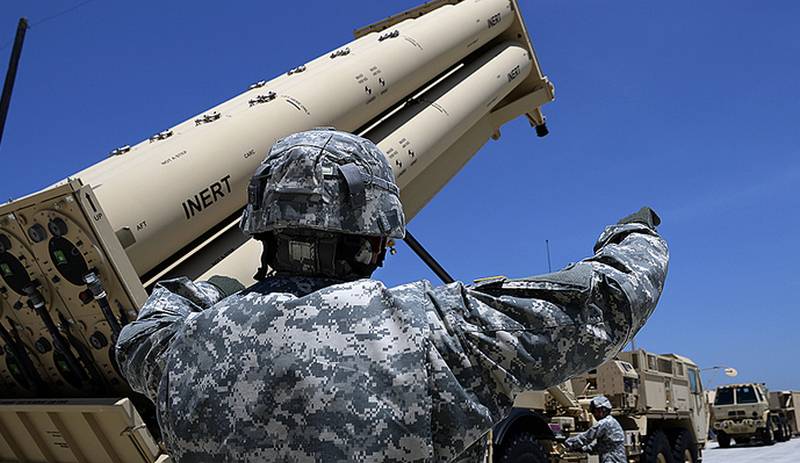 According to a source familiar with the situation, the United States has already begun preliminary negotiations regarding the air base, although Germany does not need permission from the United States to host the THAAD system on its territory. According to the agreements concluded, the United States has the right to place whatever they wish on the territory of the Rammstein air base. But even if the US decides to place the system at the air base, Germany will not be against it. Recall that at the airbase are also located the headquarters of the US Air Force Command in Europe and the Joint Command of the NATO Air Force.
The US Department of Defense does not comment on this information, nor confirming or disproving the fact of negotiations. The Pentagon said they did not discuss future military planning, but called Germany the closest of allies and partners.
Russia has a negative attitude towards the deployment of elements of the American missile defense system in Europe. The Russian Foreign Ministry has repeatedly stated that the THAAD systems are primarily aimed at deterring Russia.
THAAD is a ground-based anti-ballistic missile system designed to intercept short-range, mid-range and intermediate-range ballistic missiles.
http://www.globallookpress.com/