Today in Lithuania, the annual large-scale military exercises of NATO countries and partners Baltops started. The exercises will take place in the Baltic Sea, and 22 countries will take part in the maneuvers.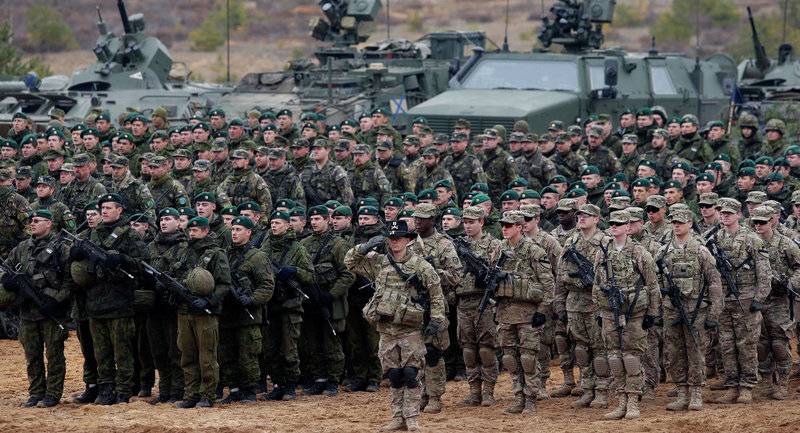 Within two weeks, 5 thous. Military personnel, 60 airplanes and helicopters, 42 ships and one submarine will work on maneuvering as part of a group of ships, firing, convoying operations, air defense and anti-terrorist defense, search for mines and their neutralization, combat submarines likely the enemy, as well as the landing of troops.
Earlier, the Lithuanian Ministry of Defense reported that representatives of the NATO member countries of 14 and one neutral, Sweden, would take part in the exercise.
At the same time with Baltops, another major training exercise started in Lithuania, during which the Lithuanian armed forces will be working on defense issues for two weeks. It is expected that up to 9 thousand troops, including NATO, will take part in the exercises "Lightning Perkunas".
Recently, NATO exercises have followed one another after the will of Russia's borders. In June, two more large-scale NATO exercises will be held in the Baltic region: "Solid Cobalt", in which more than 18 thousand troops and "Sword Strike" will take part, in which representatives of NATO led by the USA will work to seize the Kaliningrad region and carrying out of which the USA started large-scale movement of military equipment from Germany to Poland and the Baltic States.
All exercises have a pronounced anti-Russian orientation, the Federation Council said.