The new armored cars "Tiger" Syrian military continue to arm the legendary large-caliber machine guns DShK, celebrate their 80 anniversary, writes
Rossiyskaya Gazeta
.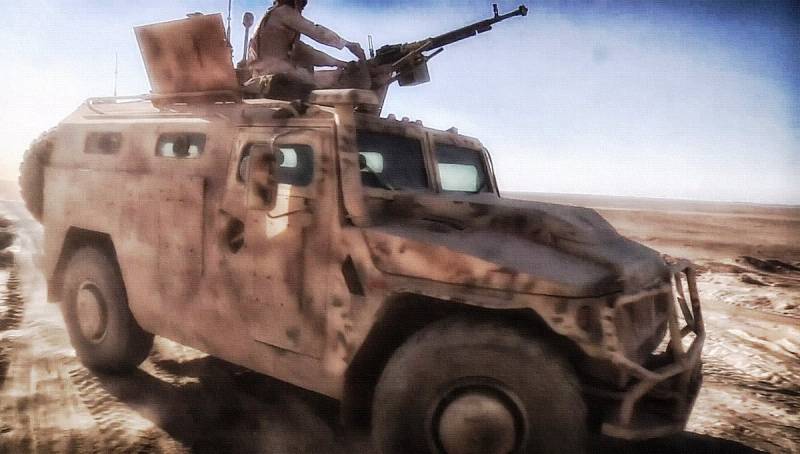 Two years ago, a number of military experts expressed surprise when they saw on modern machines a machine gun that was put into service with 80 years ago. Then this combination became familiar.
Of course, the "Cliff" or "Cobra" machine guns would be more effective, but preference in the SAR is given to the brainchild of Degtyarev - Shpagin, the most common machine gun in the region.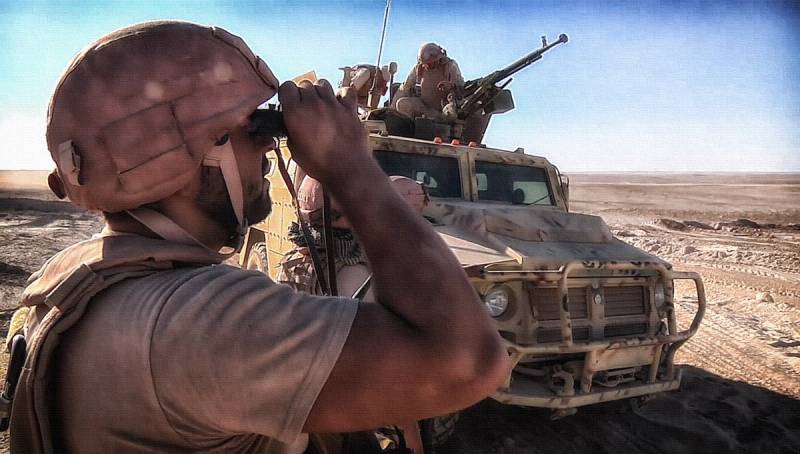 It is still installed on all kinds of gantrucks, including Russian UAZs, armored vehicles "Lynx", armored personnel carriers,
tanks
T-62 and T-55. DShKs were also encountered as additional weapons on the BMP-1.
The characteristics of the 12,7-mm machine gun are still impressive: the rate of fire is up to 600 rds / min, the target range is up to 3500 m. At a distance of 500 m it is able to penetrate armor with a thickness of 15-20 mm.
According to experts, despite significant changes in military affairs, the DShK machine gun and will be able to meet its 100 anniversary at a combat position.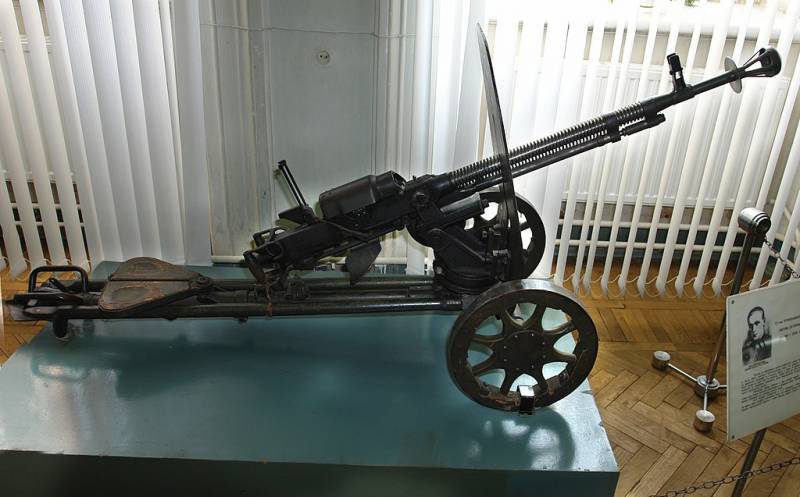 Large-bore machine gun DShK sample 1938 year
.
Recall, the task for the development of the first Soviet large-caliber machine gun gunmaker Degtyarev received in 1929 year. Small-batch production began with 1932.
weapons
under the designation DK. He had food from detachable drum shops on 30 cartridges. By 1938, the designer Shpagin created a tape power supply module for DC. In February, the advanced machine gun 1939 adopted the Red Army already under the designation DShK. His massive release was launched in 1940-1941.