In the Kuban, the military commissioned the first fleet for military equipment, created using pre-fabricated structures and having a modern cleaning system, reports
TASS
the report of the Deputy Commander of the Southern Military District Magomed Khandaev.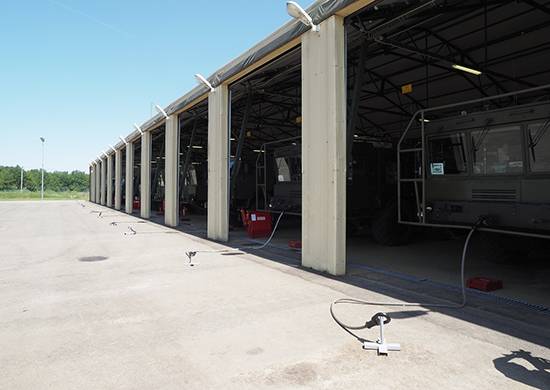 According to him, the park is designed to accommodate and maintain military equipment, including the Iskander-M complexes. Workplaces of the personnel correspond to the highest standards of modern car service.
Khandaev said that the complex consisting of 70 objects was erected in a year and a half. Most of the buildings are based on a light foundation, and the walls are made of special thick tarpaulin on metal structures.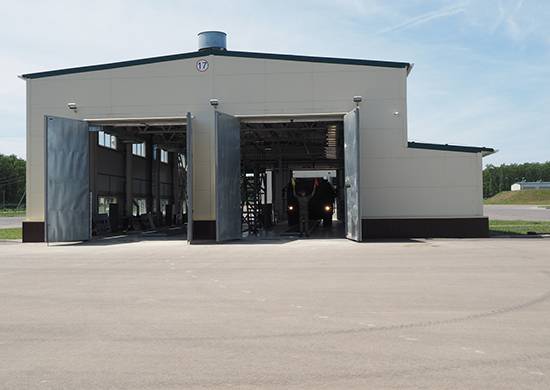 The park's treatment facilities operate in a closed cycle, the sewage does not merge and does not pollute the environment.
The equipment is stored in ten tento-mobile hangars on 20 parking spaces each. All storage is heated.
Also in the park installed observation towers, storage rooms, boiler room. There are ponds, checkpoints, guard house, water tanks and other objects.
Placing facilities allows you to quickly and conveniently remove cars from the park. Spare trips are adjacent to the bypass road and allow you to go on a public road.
Khandaev noted that this is the first such park in the south of Russia.