Shot down over Afghanistan in 80, the Soviet pilot survived
Today, the head of the Russian Union of paratroopers reported a sensational
news
. According to Colonel-General Valery Vostrotin, it turned out that for many years the Soviet military pilot who had been presumed dead, who was shot down over Afghanistan in the 80-s, actually remained alive. He lives now.
At the same time, General Vostrotin refused in an interview
RIA News
give the name of the pilot and the specific incident that occurred in Afghanistan.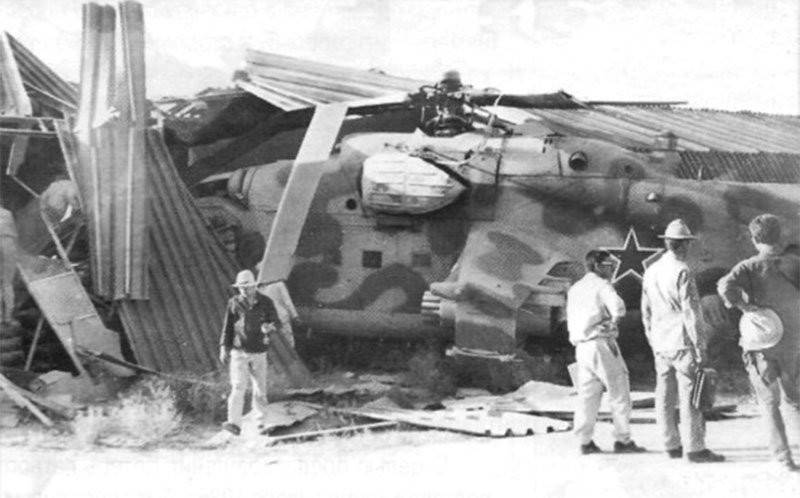 From the statement of the Hero of the Soviet Union V.Vostrotin:
He is still alive. This is very amazing. Now we need help not only financial, but also administrative assistance, assistance of public organizations, diplomatic work.
As reported, the fate of the former Soviet pilot is being discussed today with the Afghan authorities.
In fact, this is far from the only episode in which it turned out that the Soviet soldiers who were missing in Afghanistan remained permanently there after being captured by the enemy. Some converted to Islam and started a family. However, the case with the pilot can be called a single.
In total for the Afghan campaign were shot down about 120 aircraft of the USSR Air Force and about 300 helicopters.
Unfortunately, at the moment there are no details of how the fate of the Soviet soldier, described by General Vostrotin, was shaped. There is no exact data on how much specifically Soviet soldiers and officers could remain in Afghan territory after their captivity. "Mujahideen".