The fifth-generation leading nuclear submarine, the Husky, with Zirkon hypersonic missiles, will be ready in 2027, TASS reports, citing a source in the Russian military-industrial complex.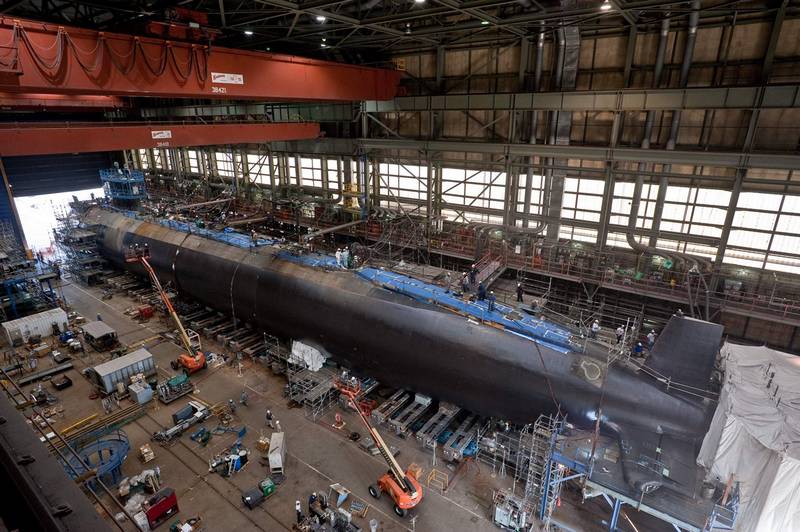 In the defense industry, they explained that the construction of boats was included in the new state armaments program until 2027. According to the plans, new development work on this project will be carried out at the beginning of the 2020-s, since previous research on this topic was deemed unsatisfactory. It was also confirmed that the main
weapons
The Husky submarine will be hypersonic Zircon anti-ship missiles developed by NPO Mashinostroenie. The complex is currently undergoing testing.
The Husky boats will receive a double-hulled construction, the submarines will have an underwater displacement of about 12 thousand tons (Yenya has 13 800 tons). In size, the promising boat will be smaller than the Yasen-M generation submarines of the 4 generation being built today. It will have even less noise than fourth-generation boats, since the hull of the boats will be built using modern composite materials.
Information about the boats of the Husky project is currently extremely limited. It is known that work on the project of a multi-purpose nuclear submarine with cruise missiles (SSGN) of the 5 generation is carried out in the Malachit SPMMB, information about this first appeared in December of the 2014 year. At the same time, it was reported that the development of a new submarine is being carried out on its own initiative, without a technical task from the Russian Defense Ministry. 8 August 2016, there was information that between the Ministry of Defense of Russia and SPMBM "Malachite" was contracted to develop a promising submarine. At the end of April 2018, it became known that the initial version of the Husky project did not suit the Russian Navy in many respects and is currently being sent for revision, taking into account all the comments of the military department.
According to preliminary information, the construction of boats will be carried out in Severodvinsk.