Armed and defended. In ZVO remade MT-LB
The light armored MT-LB armaments in service with the Russian army will be completely modernized in the near future. The project of complete modernization with the change not only weapons, but even the name, developed JSC Remdizel from Naberezhnye Chelny.
But until it came to a complete modernization, the specialists of the repair and restoration divisions of the Western Military District decided to slightly redo the tractors in service. "Motoligy" during the conversion will equip platforms for the installation of additional weapons, front and on the sides of the machine will appear anti-cumulative screens, reported in the headquarters of the West Military District.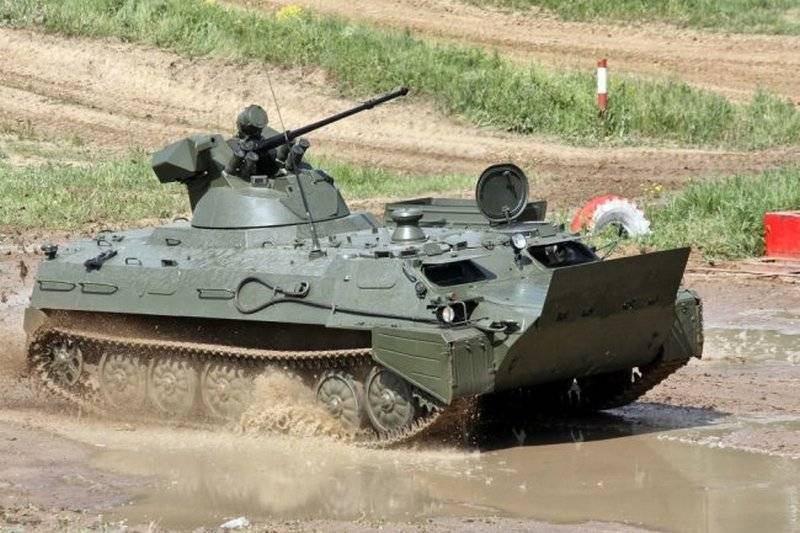 As it was explained in the district, after this alteration, the installation of various weapons will be possible on the MT-LB, and if in the factory version the tractor is armed only with an 7,62-mm PKT machine gun, then it is possible to install air defense systems and anti-tank systems, automatic and mounted grenade launchers at the new site. Installing the same anti-cumulative screens will increase the protection of the tractor from the sides and in front of the car.
By the way, after complete modernization, which was mentioned above, the MT-LB will turn into a "multi-purpose light armored chassis" MLBSH. Instead of the old 240-strong engine, they will install a new one: an economical one, with an 360 horsepower, with a significantly increased resource. As a result, the maximum travel speed increases to 65 km / h. Power reserve instead of the previous 500 km will reach 900 km.
On the MLBSH, a hydrovolume turning mechanism will appear. Management will be using the joystick. The carrying capacity of the machine will be 2,5 tons, and the mass of the towed cargo can reach 7 tons. According to the creators of the armored vehicle, the MLBSH can be the basis for the installation of various special equipment used in the troops.
Ministry of Defense of the Russian Federation