The implementation of the Turkish Stream and Nord Stream-2 projects is economically unprofitable for Ukraine, a complete ban and prevention of construction is necessary, reports
RIA News
Statement by the Chairman of the Verkhovna Rada Committee Anna Gopko.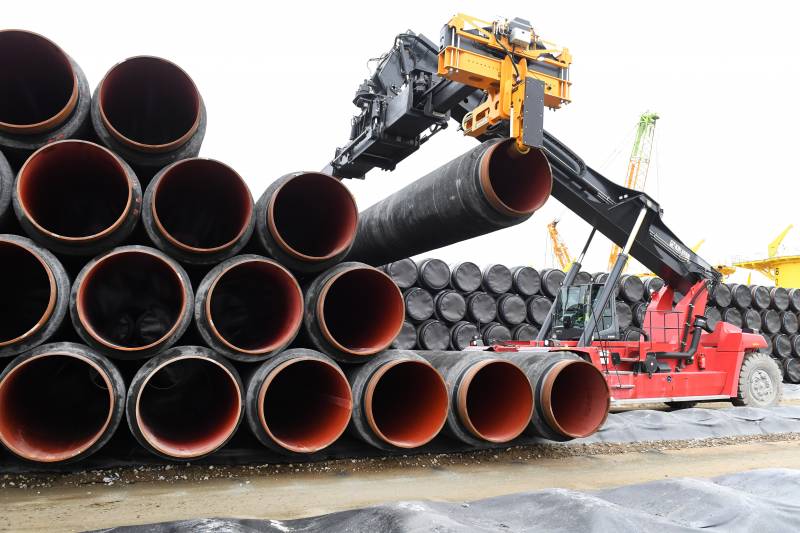 According to her, only one "Turkish stream" will take from Kiev 30-40 billion cubic meters per year. The remaining 50 billion will be taken by Nord Stream-2, which is what it was designed for.
Then it turns out that the Ukrainian pipe will not be needed at all, and this means that Ukraine remains without a lease,
said Gopko.
The deputy stressed that by participating in the Nord Stream, Berlin solves only its economic tasks, "pushing" Kiev's interests into the background.
Earlier, the government of Germany stated that it's time for Ukraine to stop criticizing Germany, since it makes sufficient efforts to ensure transit through Ukrainian territory.
They just asked us to take it easy.
Gopko noted.
However, Ukraine, according to her, can only agree on one compromise: "a complete ban and prevention of construction", since this project is unprofitable for Kiev.
Recall, "Turkish Stream" involves the construction of 2-x gas pipeline, with a total capacity of 31,5 billion cubic meters per year. It will pass through the Black Sea to the European part of Turkey.
Nord Stream-2 will also consist of 2-x threads, with a total capacity of 55 billion cubic meters per year. Pipes will run under the Baltic Sea to Germany.
Russian President Vladimir Putin at a meeting with Chancellor Angela Merkel, which took place on May 18 in Sochi, noted that after the commissioning of Nord Stream-2, gas supplies to Europe through Ukraine will continue if they are economically justified.