Bashar Assad: Israel is panicking because it is losing its loved ones from ISIS
The Israeli Defense Minister once again arrived in Russia to meet with his Russian counterpart. Avigdor Lieberman plans to discuss with Syria Shoigu a Syrian theme, which is the most important in the geopolitical agenda of both Russia and Israel. The Israeli media emphasizes that Israel, on the eve of Lieberman's visit to Moscow, "made significant concessions". These concessions called the principled consent of the Israeli authorities to ensure that the Syrian army took control of the southern borders of Syria.
Avigdor Lieberman's visit is taking place today - May 31. The purpose of the visit, as noted in the Israeli media, is for Russia to influence official Damascus in order to squeeze Iranian forces from Syrian territory. Recall that the Israeli authorities have repeatedly stated that they will continue to strike at the territory of the SAR in case Iranian military facilities are detected on it, as well as the activity of the Islamic Revolutionary Guard Corps and the pro-Iranian groups.
Together with the head of the Israeli Defense Ministry, the head of the military intelligence Tamir Hyman and the head of the military policy department of the Ministry of Defense Zohar Palti arrived in Moscow.
Meanwhile, the Arabic version
RT
publishes an interview with Syrian President Bashar Assad, who said that the war in Syria is coming to an end. According to Assad, the SAR troops, with the support of Russia, would have long ago cleared the Syrian land of terrorists, if not for the opposition that the United States "and their puppets" have to this process.
Assad:
I understand that the situation in Syria has come close to a possible direct conflict between Russia and the United States, but, fortunately, this was avoided. To avoid not thanks to the Americans, but due to the wisdom of the Russian leadership.
Separately touched on the Syrian president and the theme of Israel.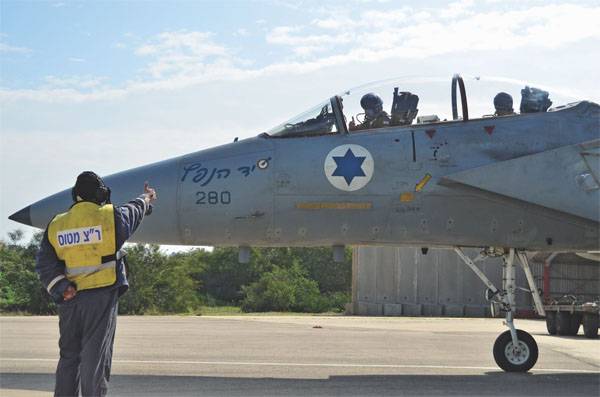 Bashar Assad:
My generation has come into being and has been threatened by Israel for many years. It has already become part of our consciousness. And the recent actions of Israel on the territory of Syria can be considered as hysterics or panic over the loss of ISIL militants close to them (* forbidden in the Russian Federation, - VO).
Further, Assad said that in Syria there are no personnel of the Iranian military, which would be something to threaten Israel.