On the information resource controlled by ISIS terrorists (* banned in the Russian Federation), a note appeared that they take responsibility for the terrorist attack in the Belgian city of Liege. It is announced that "the ISIS mojaheds punish infidels for the suffering inflicted on real Muslims." The whole question is who for terrorists is a "real Muslim" - one who walks with a grenade launcher on his shoulder or with the help of a suicide belt is undermining himself in a crowd of "unreal" Muslims in the mosques of Baghdad, Aleppo, Kabul, European cities?
Recall that the attack in Liege occurred on May 29. The terrorist, shouting "Allah Akbar", arranged the shooting near one of the popular local cafes. As a result of the shooting, two Liege policemen and a driver of a passing car were killed. Wounded were four representatives of the structure engaged in the fight against banditry in Belgium. One of the wounded subsequently died.
After that, the terrorist took hostages at Waha College. After about half an hour, he was eliminated by special forces.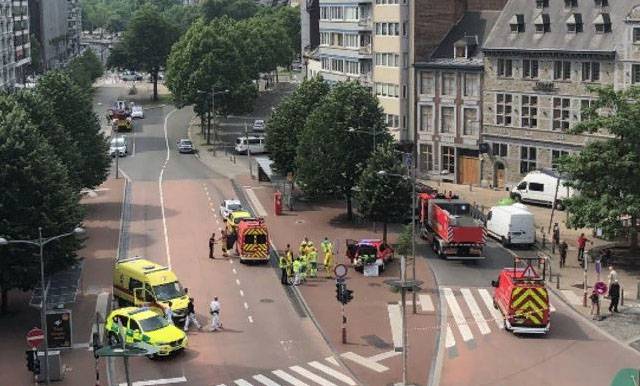 As it turned out later, the thirty-year-old Benjamin Erman turned out to be a terrorist, the day before he was released from prison, where he was serving a sentence for robbery. Earman and previously prosecuted - for drug trafficking.
It is noteworthy that initially the police did not consider what happened in Liege as a terrorist attack. However, later, evidence began to appear on the network that Erman, who, incidentally, does not have migrant roots, was brainwashed by radical migrants, who, to put it mildly, are not enough in Belgian prisons.
In fact, the content of terrorists and radical preachers in some prisons with representatives of the "ordinary" criminal world convicted for drug trafficking or robbery is not only a problem for Belgium. In a number of countries, this practice ultimately leads to the radicalization of those who previously had nothing to do with either terrorism or extremism.