Russian Foreign Minister Sergei Lavrov arrived on a visit to the Democratic People's Republic of Korea. The main topic of discussion: the steps of the DPRK to meet its southern neighbor and the possibility of lifting the anti-North Korean sanctions.
Before his visit to Pyongyang, Sergey Lavrov spoke on the phone with the head of the US State Department, Mike Pompeo. At the same time, in the publication of the press service of the Ministry of Foreign Affairs there is no information that the conversation concerned the DPRK. It is indicated that Lavrov and Pompeo discussed the issues of Syria, Ukraine, and also "agreed on the need to work to overcome differences through professional dialogue."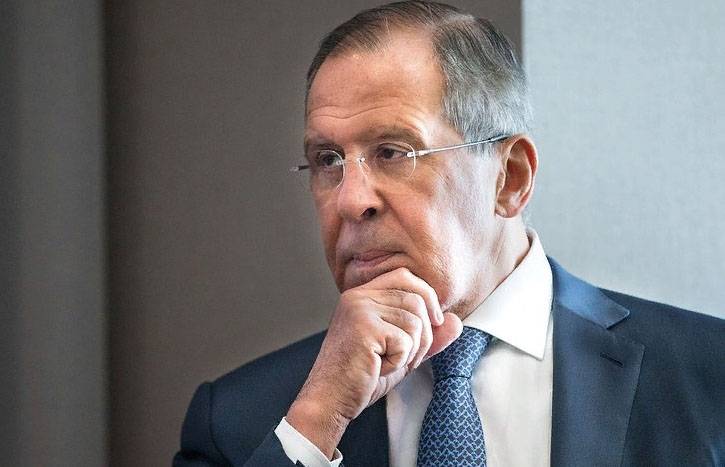 Arriving in Pyongyang, the Russian Foreign Minister laid flowers at the monument to Kim Il Sung and Kim Jong Il, and then met with his North Korean counterpart Lee Young Ho.
According to Sergey Lavrov, Russia proceeds from the fact that the consideration of the issue of resolving the nuclear problem on the Korean Peninsula cannot be complete as long as sanctions apply to Pyongyang. The Russian Foreign Minister noted that sanctions should be phased out.
Lavrova quotes
RIA News
:
How to move on to this is already a question of the art of negotiators. But in one sitting, this is not done. In one sitting, denuclearization cannot be provided.
Sergey Lavrov noted that at each stage there should be a movement towards each other - only this way the problem can be solved.
Recall that earlier talking about disrupting the future meeting of Trump and Kim Jong-un. However, later the US rhetoric softened somewhat. And the other day, the DPRK leader had already held the second meeting with the South Korean counterpart, demonstrating that if it were not for Washington, Pyongyang and Seoul could agree on the basis of mutual consideration of interests.
The United States, in fact, is putting forward an ultimatum: first - the abandonment of the nuclear potential, and after - several wagons of "democratic support" rice. Pyongyang makes it clear that this is not going to happen, remembering Trump his words about "North Korea's possible repetition of the fate of Libya."