All hope is for Russian clever and beautiful women. Otherwise, Russia will die out!
The UN forecast regarding the demographic situation in Russia is not something that is not comforting, but truly sad: according to experts of this organization, in the next thirty years, the population of our country can be reduced by ten million people. A similar trend is observed in many countries, one way or another infected by the virus of European culture and tolerance. But still, nowhere except Russia, the figures do not look so frightening and hopeless.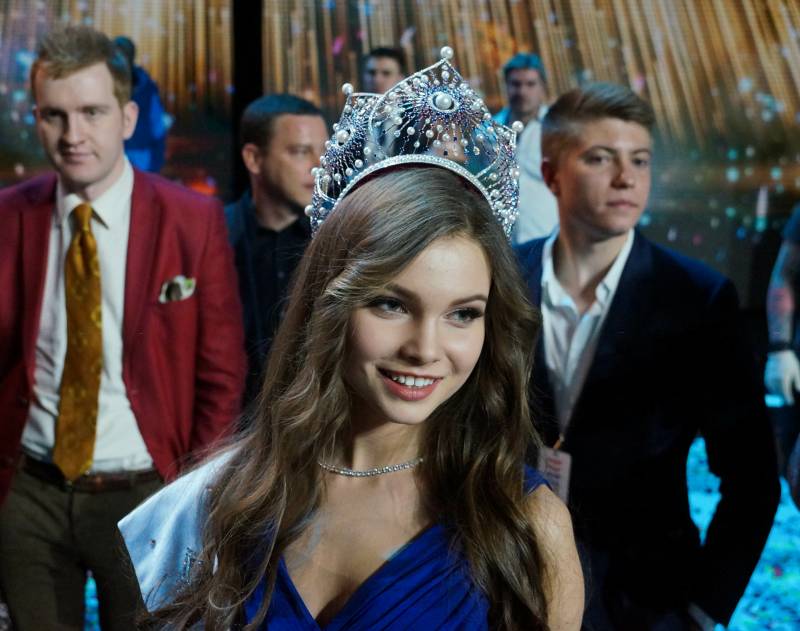 It is gratifying that the Russian authorities do not close their eyes to this problem and even try to play in advance. But it is also obvious that the situation cannot be rectified by small financial injections, which are clearly incomparable with the expenses of a normal family for the maintenance of a child, at least during the preschool period of his life. And it became especially noticeable last year, when we began to fall into the demographic pit of the nineties, and the birth rate fell by 11%, and this despite the fact that since 2009, we have seen growth in this area.
The problems because of which women are not in a hurry to give birth, are more or less known to everyone and hardly need another discussion. Just add to this one figure: women of the main childbearing age become smaller, and by the 2032 year, their number will decrease by about 28%. And that's a lot. And even if we assume that we manage to somehow reach the reproductive ratio 1,7, this will still not be enough for normal reproduction of the population.
Yes, the president and the government pay quite a lot of attention to the demographic issue. At least, on paper it is full of various decrees, resolutions, orders. But, as we can see, the numbers stubbornly point to, to put it mildly, the controversial and questionable measures taken. And if not controversial and doubtful, then at least their insufficiency.
Let's try to think about what measures could serve as an additional incentive for fertility in Russia. Yes, we are not a government, and yet: we are not given to predict ...
First of all, I would like to point out one significant error. Quite often, under our demographic policy, we understand the increase in life expectancy. This is certainly very important in itself, but still allows officials to cheat a little. That way all the costs of increasing the duration and quality of life can be recorded in demographics, and in the end it will be very impressive. And then you can say: look, how much we invest, but they still do not want to give birth. But if we make efforts to save the nation, and not for the sake of beautiful accountability, these things should still be shared.
Separately, I note that I do not mind the growth of the duration and quality of life! I have two hands in favor! And do not hate me in the comments more than I deserve ...
So, what do we have from birth control measures? Maternity capital, the construction of kindergartens and nurseries ... More offhand nothing is remembered. And it is obvious that this is too little. Moreover, economic measures alone cannot do here.
Although the number of abortions in Russia is decreasing, their number (both absolute and proportional to each woman of childbearing age) still remains very high. So, in 2017, about 600 thousand abortions were registered in the Russian Federation. In 2016-m - more than eight hundred thousand. The number of abortions has steadily decreased since 1990, when more than four million of them were registered! But in part, let's be frank, this is also due to the decrease in the number of women of active reproductive age.
It is clear that it would be too naive to directly link the number of abortions and the number of babies we lost. Moreover, a simple ban in the face of our irresponsibility would certainly lead to a proportional increase in illegal abortions.
And yet I will insist: the chaos in the field of abortion, which we have been seeing in Russia for almost a good hundred years, must be stopped once. Russia is a sad pioneer in the legalization of abortions - they were legalized here in 1920. And all this time we were, if not the absolute leader in their number, then somewhere in the leading positions.
It is clear that this topic is extremely painful for millions of Russian women, who for many years have been inculcated with the idea that abortion is quite a normal thing, and now, directly or indirectly, they make it clear that this is still a murder. It is for this reason that any discussion of the topic of abortion immediately comes up against the deaf, irrational hatred of our women. So, the power that trembles about their 86 percent is unlikely when it goes to take any unpopular measures in this area. So, we will have to put up with this for a long time, and such a resource as normalization in the field of voluntary termination of pregnancy is unlikely to be used by us.
Another problem faced by all those who are seriously interested in the issues of demography is women's education, especially higher education.
Alas, the inverse relationship between the education of a woman and her desire to give birth is traced by the example of many countries. And with these it's quite difficult to do something — well, don't forbid higher education for women, right?
At the same time, there is one way to make education, if not permanent, then at least a temporary ally of our demographics. The method is simple: the more children a woman has, the less she pays for higher education. More precisely, even this way: if she has two of them, she does not pay for it at all. And if three or more, then she also paid a state scholarship.
Such a measure can not just stimulate the birth rate, but also move it to an earlier period, when a woman by nature herself is better adapted to the role of the mother. And instead of the current one "I will unlearn to twenty-five, for ten years I will make a career (or live for myself), by thirty-five I will find a deer and give birth to one", I hope, I hope, a much more robust model of youth behavior. Something like this: a school, a marriage, a child, another child - and a university, for which the state is already happy to pay.
It is clear that this is not a panacea: not all settlements have their own university, and moving with a pair of spin-eaters in their hands is not very inspiring, even looking at it from the side. But for many, especially residents of medium and large cities, this will be a good incentive.
By the way, an example from a slightly different sphere ... In the USA, a contract soldier (including a woman) who has served in the army for five years, has the right to free education. I understand that the American experience is not a decree to us, and yet it would not be better if our women will receive a similar privilege for fulfilling the role that nature itself assigned to them?
Repeatedly raised the issue of stimulating the birth rate through the benefits of mortgage lending. And this can actually become a powerful incentive for Russia's demographic renaissance. I think many women will agree with me: it is much more pleasant to solve the demographic problems of the state when it simultaneously helps your family solve the housing problem.
As for the money, which the state, as always, does not have, you can again refer to the national welfare fund, in which almost half a trillion dollars. If you listen not to the Kudrin, but to other economists who call housing the first candidate for the role of the locomotive of the Russian economy, then this money is much more rational than to invest in US bonds, but in the birth of new Russians. And it turns out that we are killing two very tasty hares: we straighten the demographic situation and move the economy forward.
However, not a single economy! .. Of course, it is quite difficult for a man to speak on behalf of women, but still I would venture to suggest that one of the reasons for women's unwillingness to give birth is fear for the safety of their children, even if they are not born. It is true: it is impossible to keep a child under round-the-clock supervision, and without watching him on our streets too many dangers await.
For thirty years now, all sorts of "thieves in law" have opened the door to official offices with their feet. Murder, robbery, rape, missing people - all this has long become familiar to us. Yes, the numbers are gradually "improving", but it seems that it is not because of our law enforcement officers - just different kinds of scum sometimes "wet" each other, and it becomes easier for people to breathe a little.
And about how drug trafficking flourished in this environment, and there is probably no point in talking. I often hear that they have detained a large consignment of drugs and some next poor Tajik who agreed to take her to Russia for a measly several thousand dollars. But I have never heard that there is a shortage of drugs in my hometown, although I do not live in a vacuum, the earth is full of hearing.
And, sadly, I can understand women who do not want to go crazy, knowing that their child can be raped, killed, stolen, put on a needle, hunted down at school. Because if you think about it all the time, you can just go crazy.
And how can a mother not think about it in our mess?
So, if we are going to demand something, our convictions and beauties, and something to call for something, then we definitely need to first put things in order at least here, in a completely critical area that does not require delay. .
But instead of all of the above, we are more often given the idea that our salvation is in the mass reception of migrants. And then, they say, soon there will be nobody to work, the old men will have ...
And when I hear it, something very politically incorrect is immediately spinning in my tongue.
But I will not tell you, otherwise they will ban me here!
http://www.globallookpress.com/