The regional FSB office in the Samara region reports on the turnout of a citizen of the Russian Federation - an employee of Russian Railways. We are talking about a man named Yevgeny Petrash. He told that he was recruited by officers of the Security Service of Ukraine. The recruitment, according to his testimony, was carried out in the summer of 2016, when he went to the Donetsk region in order to visit his relatives.
The man said that he was abducted by unidentified people, who, as it turned out, were representatives of the Ukrainian special services.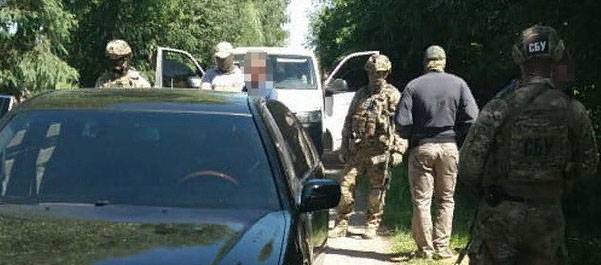 Petrash claims that he was tortured in the SBU and forced to sign a cooperation agreement. After that, he was given the opportunity to return to the territory of the Russian Federation through the DPR, while providing him with a task - about documenting (photographing) everything that could be given for the presence in the Donbas of "Russian soldiers".
Also, Petrash was demanded to find out in detail about military transport by rail over the territory of the Samara region.
The FSB office in the Samara region checked the testimony of Petrash, who, as he himself said, turned to the Russian special services so that he would not be accused of high treason in the end. The audit showed that an employee of the Russian Railways did not damage the interests and security of the Russian Federation.
Recall that the practice of abductions of people from border areas of the DPR with a view to their further recruitment has become commonplace for the SBU. Recently, the number of such cases has declined, since the line of contact between the people's republics and Ukraine has significantly strengthened.