The new Ivan Antonov project 12700 mine defense ship will make the transition to its base on the Black Sea
navy
in the third quarter of this year, reports
press office
Ministry of Defense of the Russian Federation.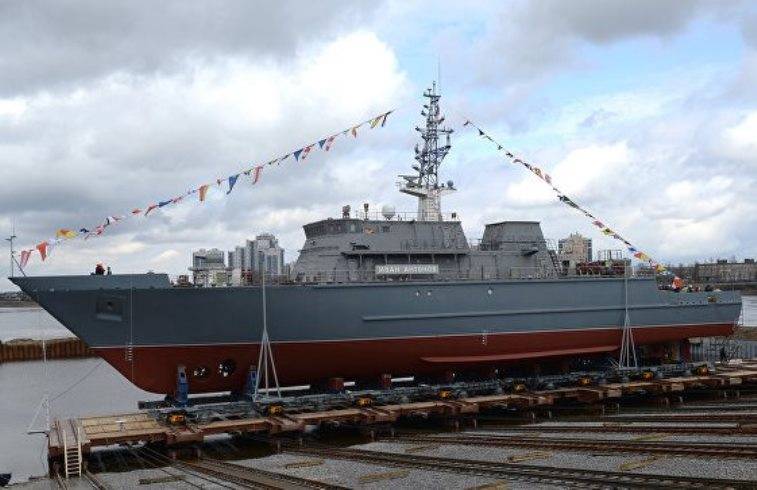 The minesweeper was built at the Sredne-Nevsky Shipbuilding Plant (Petersburg) and will soon begin testing in the Baltic Sea.
It is reported that the transition from the Baltic to the Black Sea will be carried out by inland waterways (rivers). Such a transfer of minesweepers with the use of tugs is a long-term practice. It is much more economical than the path followed by larger ships: from the Baltic Sea to the Black Sea around Europe. In addition, crossing rivers greatly saves relocation time and saves the lifespan of ship engines.
The press service recalled that the ships of the 12700 project are a new generation of minesweepers, whose hulls are made of monolithic fiberglass. The project was developed in KB "Almaz".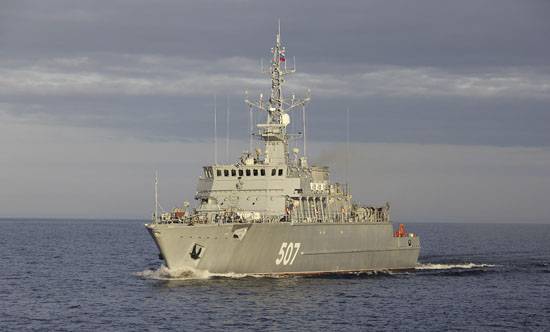 The ship's displacement is 890 tons, length is 61 m, width is 10 m, travel speed at full displacement is 16,5 knots, crew is 44 person. Designed to search and destroy mines in the waters of bases at safe distances for the ship.
According to the ministry, the operating experience of the "Alexander Obukhov" (lead ship of the series) showed that the ships of this project are multifunctional and can be used not only as base, but also sea mine-trawling ships.