VRU Deputy: Employees of Ukrainian NPPs massively dismiss and leave the country
The authorities of post-Ukraine Ukraine sounded the alarm. In the country, there is a massive dismissal of qualified employees of Ukrainian nuclear power plants. The main reason for the layoffs is the underfinancing of the industry, said the deputy of the Verkhovna Rada from the self-help party, Victoria Voitsitskaya.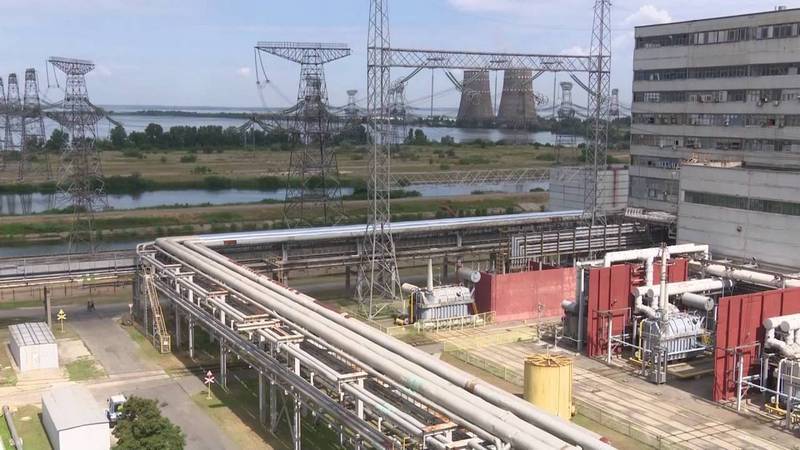 At the same time, she said, the dismissed employees do not remain to live in Ukraine, looking for another job for themselves, and together with their families emigrate and work to work at nuclear power plants in Russia, Belarus and Turkey, because good specialists are always in demand. Moreover, literally all categories of workers, from diesel locomotive drivers and installers to reactor control engineers and other high-tech equipment, are not wishing to work at Ukrainian NPPs.
It should be recalled that currently there are four nuclear power plants in Ukraine's nuclear industry - Khmelnytsky, Rivne, South Ukraine and Zaporizhia, with a total of 15 units located on them. The share of nuclear power in the country's energy balance is about 55%.
Earlier in the Verkhovna Rada stated that over the past four years, a huge number of specialists in various fields, including prospective scientists, left Ukraine for permanent residence in Russia and the European Union countries. The main reason for the mass departure of Ukrainian specialists abroad is the devil-may-care attitude towards the development of science and technology, as well as the huge under-financing of almost all industries.