In the Western District began to test the upgraded tanks and infantry fighting vehicles
Crews
tank
the armies of the Western District started phased tests of the modernized T-80BVM and T-72B3-M tanks, as well as the BMP-2 with the Berezhok combat module, reports
press office
ZVO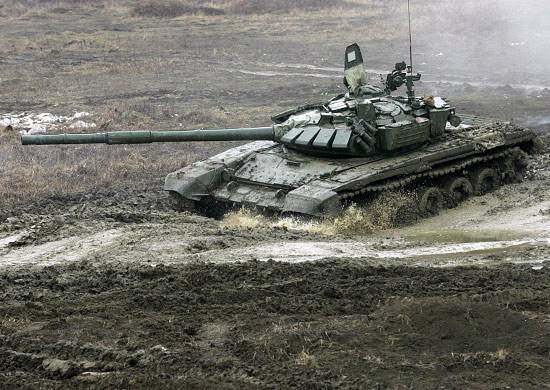 Tests of samples of military equipment are carried out in the Moscow region at the Golovenka test site.
It is reported that in the test program - the use of aiming and observation complexes, conducting live firing at targets at different times of the day and in difficult weather conditions, testing communication equipment.
During the races mechanics-drivers will work out the operation of engines in different modes when overcoming obstacles such as slope, moat, "comb" and others.
The tests are monitored by commissions of manufacturers and the district headquarters.
Recall, the contract with the UVZ for the supply of T-80BVM tanks to the troops was signed at the Army-2017 forum. The upgraded machine differs from its predecessor (T-80BV) in improved combat qualities, including increased combat power, security and maneuverability. The management system has also been improved, which now meets modern requirements for all key parameters.
According to representatives of the UVZ, the T-72BZM tank received a highly automated fire control system, a multichannel Sosna-type sight, automatic target tracking. The machine is equipped with a more sophisticated 125-mm cannon and high-power ammunition, Relic-type side screens.
As for the inhabited double combat module B05Я01 "Berezhok", it is a classic BMP-2 tower, but with an updated weapon system. The module has a combined sight with a system for stabilizing the line of sight in the 2-x planes. The sight combines the optical sight, laser distance measuring and thermal imaging channels. In addition, it has a guided missile guidance channel.
Ministry of Defense of the Russian Federation