Troubled night for the Iron Dome. Palestinian attack and Israeli otvetka
The press service of the Israel Defense Forces announces the use of the Iron Dome missile defense system. The reason was the next attacks of Israeli territory from the Gaza Strip. In Israel, the attack wing of Hamas is accused of attacks. It is known that the rockets were launched in the direction of such Israeli settlements as Shaar-ha-Negev, Eshkol, Sdot Negev.
In total, about 70 rockets and mines were fired on Israeli territory. Rockets from this number to thirty. The press service of the IDF said that most of the ammunition fired from the Gaza Strip was intercepted by using the "Iron Dome". The sirens of rocket attack warnings in towns near Ashkelon were activated several times.
The exact number of missiles intercepted by the Iron Dome is not reported.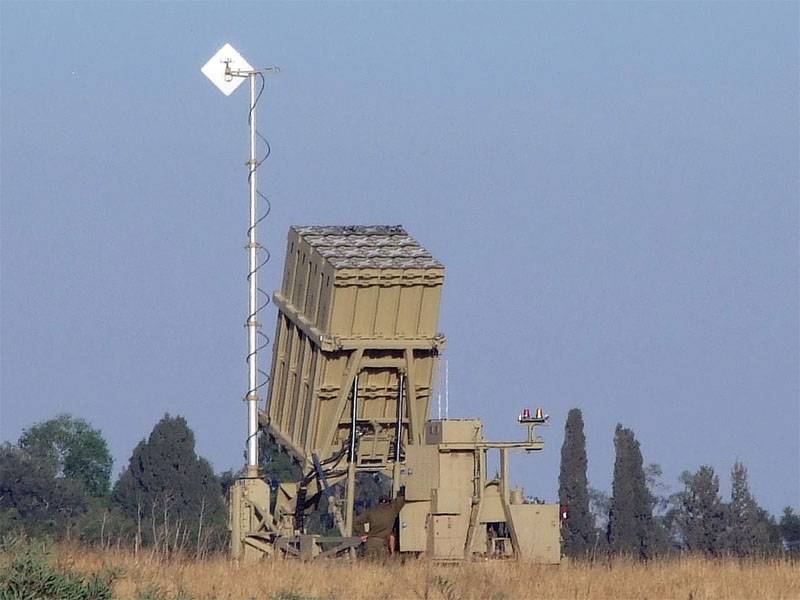 In response to the shelling of its territory, Israel raised combat aircraft. One of the blows was the destruction of the tunnel connecting the Gaza Strip with Egypt. Israeli intelligence, according to local media reports, received information that it was through this tunnel that the militants in the Gaza Strip received supplies. Video from the destruction of the Israeli tunnel
aviation
publishes a portal
News.co.il
:
In total, Israeli aircraft attacked around 25 objects of Hamas. Stated that one of the goals was a workshop for the production of unguided missiles.
In the meantime, the Israeli authorities accused Hamas of trying to attack targets not only near the borders, but also in the depths of Israeli territory.