Syria: US intelligence agencies are preparing a new chemical provocation
Syrian News Agency
SANA
publishes material that speaks about the continuation of Western practice in the area of ​​overt anti-Syrian provocations. The material states that against the background of the obvious successes of the Syrian troops and their main allies in the fight against terrorists, the US special services are preparing another provocation with chemical
weapons
.
SANA cites a source at the National Committee for the Elimination of Chemical Weapons. The submission noted that the United States is ready to re-use its agents in Syria in order to fake chemical attacks and then blame the soldiers of the Syrian government forces. This is a dramatization, which may be similar to what was previously organized by the representatives of the so-called "White Helmets".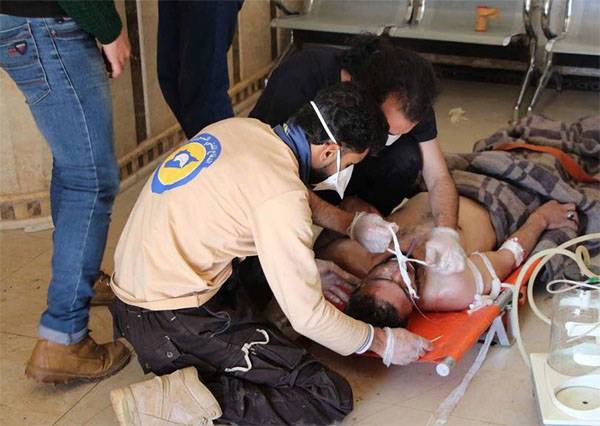 It should be recalled that earlier in the United States decided to limit funding for this organization. It is noteworthy that the decision in the United States was made after the Russian Foreign Ministry invited to the press conference at the headquarters of the OPCW those Syrians who were used by the "white squad" as the object of their provocations in Eastern Gute.
After those revelations of "White Helmets", activists of the structure directly related to the terrorist group "Dzhebhat al-Nusra" (* banned in the Russian Federation) went into the shadows.
Now, according to the official Damascus, activists can be forced to work in their usual key.
It is noted that the US intelligence agencies may prepare a provocation in cooperation with British and French colleagues.
The most likely place of this kind of provocation may once again become the province of Idlib or now the south of Syria - the territory controlled by the militants near the borders of Israel and Jordan.
http://www.globallookpress.com