US delegation in India: Buy C-400 from Russia - you will run into problems
In the Indian edition
The Economic Times
An article has been published that examines American concerns about New Delhi's desire to conclude a contract with Russia to buy the C-400 air defense system. Recall that India actually received an ultimatum from the United States that in the case of the purchase of Russian weapons, she would face American sanctions from the so-called CAATSA package.
The US Special Commission visited New Delhi to clarify to Indian partners that it would be better not to conduct a deal with Russia on the purchase of C-400.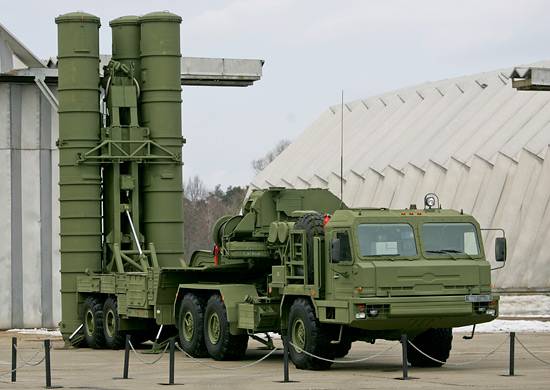 American Congressman Mac Thornberry said in an interview with the Indian edition about this:
There is great concern in the US administration and Congress about the C-400 complexes. There is a fear that any country that acquires such systems will complicate the ability to interact with American forces.
Another US congressman from those who visited New Delhi, Harry Soiler, said that India is talking about readiness to start building American fighters (talking about F-16) on its territory, but by the autumn is going to buy C-400 from Russia.
US parliamentarian:
We have some doubts about this.
In other words, India is made to understand that the United States will take all measures to focus on the acquisition of exclusively American weapons. And if we consider that India is a huge market, we can say with confidence that the fight for it is still to come. The problems here are added by the Indian authorities themselves, who will not decide in any way what kind of interaction they should choose. At the same time, in New Delhi, it is frankly not in awe of the fact that the US is putting pressure on India in the matter of military-technical cooperation with Russia.