History
with the deployment of US troops in Poland, which the Military Review wrote about in its material Poland: We are ready to pay for the creation of an American military base, received a continuation. This time, the Polish Defense Ministry put forward a new proposal to the US Department of Defense - Warsaw suggests Washington to deploy an armored division in the country on a permanent basis.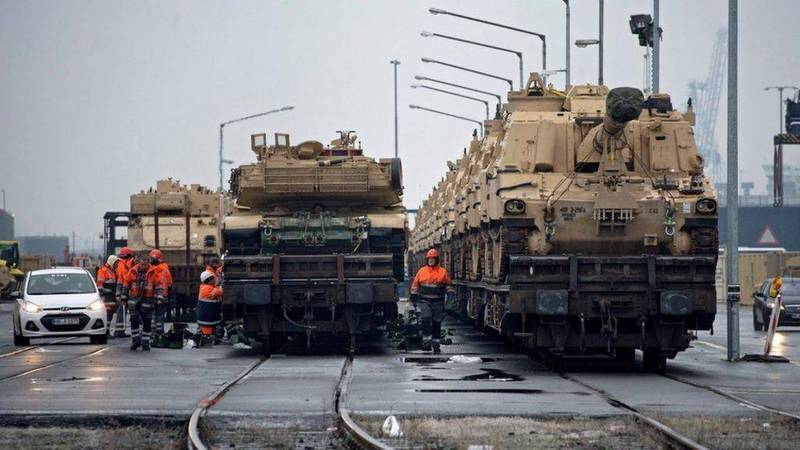 This proposal is included in the document entitled "Proposal for a permanent US presence in Poland", which constituted the Ministry of National Defense of the country. Also in the document there is a justification for enhancing the presence of the US Army in Poland - this is a heightening and growing threat from Russia, since it is Russia that is trying openly to resist finding the United States on the continent.
In addition, Poland proposes to create joint military facilities to ensure the movement of US forces in Europe, and also plans to allow overseas "friends" to use the entire infrastructure of the Ministry of National Defense, state and local government agencies, and other government facilities.
In Warsaw, they even looked after the place to accommodate the division. For this, the Polish Ministry of Defense proposes a territory in the area of ​​the cities of Bydgoszcz and Torun.