Ukrainian Genichesk expects "sweeping" by the special services. About the reasons
In the power structures of Ukraine stated about the problems of an administrative nature in the territories adjacent to the Crimean peninsula. So, the permanent representative of the President of Ukraine in the Crimea (and in Ukraine there is such a position) Boris Babin called the city of Genichesk one of the most problematic points on the map of the country.
According to Babin, the city "was filled with anti-Ukrainian elements." The official claims that we are talking about criminal organizations that allegedly were assigned to prepare anti-Ukrainian actions and shake the situation.
Babin said that he could not name the situation of the military, but stated that it was not unsafe. This situation, in his opinion, comes down to a partial loss of management function. The "permanent representative" noted that he hoped for the work of the Ukrainian special services in the regions of Ukraine adjacent to the Crimean territory. At the same time, the official called the situation in Genichesk "a misfortune of Ukraine".
Babin:
People need to know about this trouble. Russia may resort to power and hybrid actions in order to take control of this area.
Also, according to Babin, there is a threat to "invasion from the sea."
Babin adds that "Russia needs the North-Crimean Canal."
It should be recalled that earlier, due to the difficult conditions in the energy supply of the Genichesky district of Ukraine in Russia, a decision was taken to supply the population of Genichesk with Russian gas from the Crimean territory. At the same time, the then mayor of Genichesk in Ukraine claimed that "they do not receive Russian gas in the city".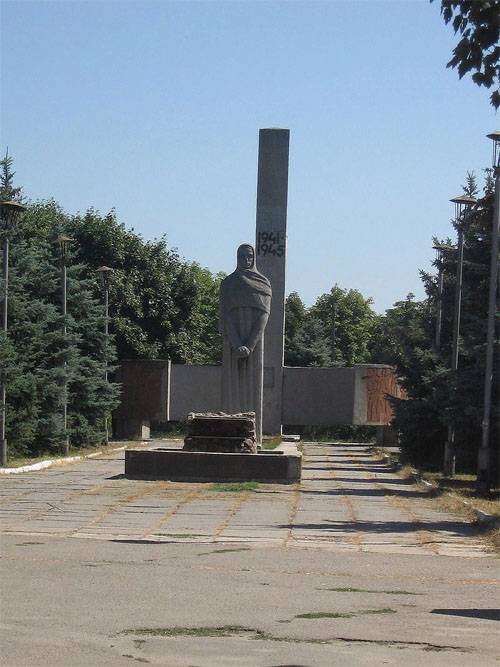 For your information:
Genichesk is a city in the Kherson region with a population of about 20 thousand people. The mayor is Alexander Tulupov, one of the few Ukrainian regional officials representing the Opposition Bloc. It is this fact that, it seems, disturbs Mr. Babin.