In all formations of the Airborne Forces, EW units and
drones
, told the newspaper
Make a star
Chief of Staff of the Airborne Forces Nikolai Ignatov.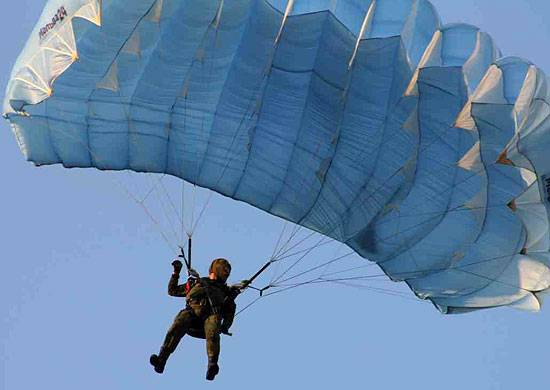 According to Ignatov, the work on the formation of EW units and UAVs in airborne units will be completed before the end of this year.
At the same time, a new assault battalion will be formed as part of the 56 Brigade.
The chief of staff noted that today the landing troops are staffed with contract soldiers by more than 70%. The servicemen are fully provided with special equipment, more than 50% of which consists of modern models.
In addition, as part of the state defense order in 2018, the troops received over 3,5 thousand sets of equipment "Warrior" and more than 4,5 thousand modern parachute systems for landing personnel and military equipment.
Also, during the winter period of training in the Airborne Forces, a battalion set of modernized BMD-4M and multi-purpose BTR-MDM vehicles was delivered, Ignatov said.
He added that the troops continue to be equipped with optical-electronic and aerial reconnaissance and unmanned systems "Orlan-10", "Takhion", "Eleron-3", as well as complexes of automated control systems "Dozor".
According to the general, the Airborne Troops teams take part in the 21 competition held within the framework of ARMI-2018. At present, competitions for the championship of troops are being completed at the 8 test sites. It is expected that the international competition "Landing platoon", including the participation of soldiers from China, Venezuela, Pakistan, Sudan and Algeria.