Tornado-S multiple launch rocket systems began to be assembled at the Novosibirsk plant of artificial fiber (JSC NZIV, Iskitim). This plant was selected for the production of new systems and at present the first copies are being assembled, the Tekhmash concern reported.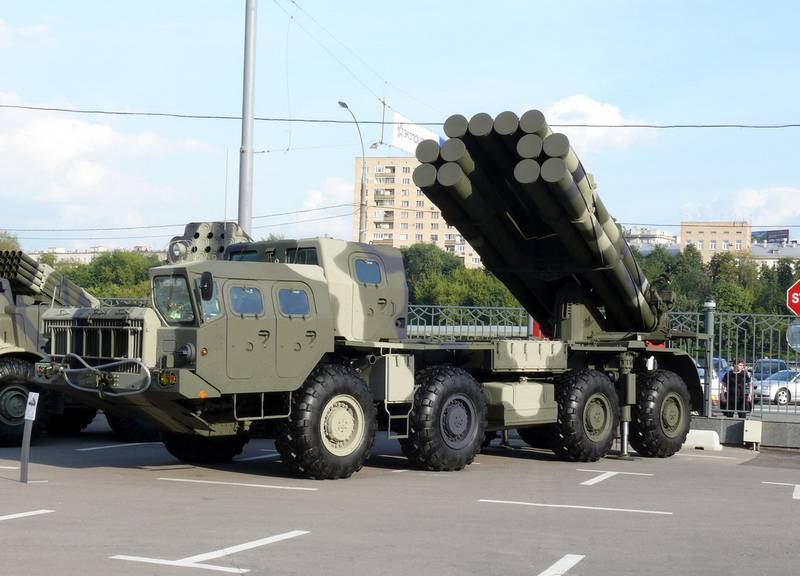 In addition, the JSC Scientific-Research Institute of Electronic Devices (NIIEP, Novosibirsk), was determined to be the head office of the division for explosive-initiating compositions and devices.
Tornado-S was developed as a replacement for the Smerch MLRS. Like the Smerch, the Tornado-S has 12 guides for 300-mm rockets. A key feature of the new MRLS is an automated guidance and fire control system (ASUNO), which allows you to simultaneously control the shooting of the division, automatically calculate target data and guide packages in horizontal and vertical planes. Missiles "Tornado-S" can be adjusted in flight, which significantly increased the accuracy of hitting targets at a distance of more than 100 km. The control adjustment system is located directly in the rocket.
Also in "Tehmash" announced that in the near future will be presented new Russian multiple launch rocket systems (MLRS), such as "Tosochka" - a heavy flamethrower system and "Agriculture" - a system of remote mining.