"KamAZ" and "Ural" will be replaced by new cars
In the 2018, the Armed Forces of Russia will begin to receive new Tornado cars, said on radio
Эхо Москвы
Chief of the Main Automobile and Armored Directorate of the Defense Ministry of the Russian Federation, Lieutenant-General Alexander Shevchenko.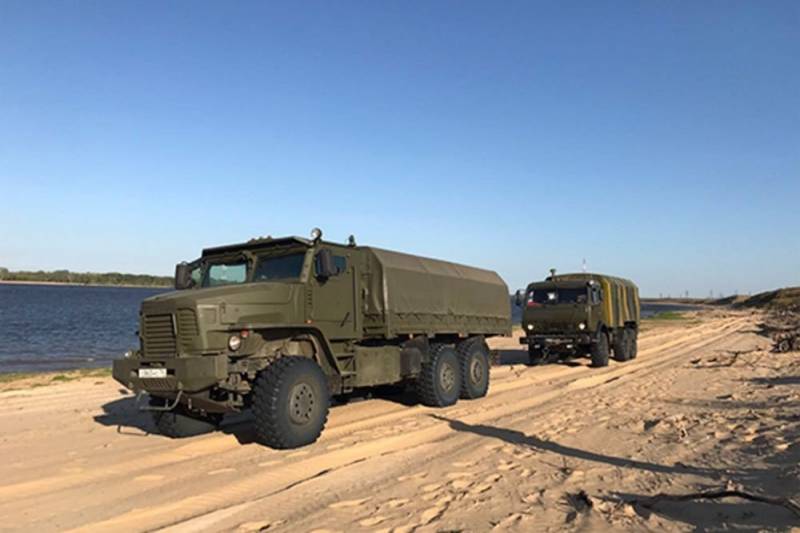 According to the general, this year will be a turning point for equipping automobile troops. Absolutely new, advanced cars are expected to arrive, which in the future will replace the famous KamAZ and Urals.
These are the machines of the Tornado family that have already been tested, and the Ministry of Defense begins the purchase of the first batch. Earlier, the General Staff decided to re-equip the tactical level of protected vehicles "Typhoon".
Shevchenko said that Tornado cars, which absorbed all the best from KamAZ and Ural, meet all modern requirements, have 16-20 tonnes carrying capacity, are equipped with a powerful propulsion system, a new transmission and suspension.
He also noted that the military campaign in the SAR showed the need to create such a vehicle that is able to provide its crew with the greatest protection. According to the general, the Typhoon family of vehicles fully comply with these requirements. This is a completely new type of car, which previously had only to dream. Today "Typhoons" massively go to the troops.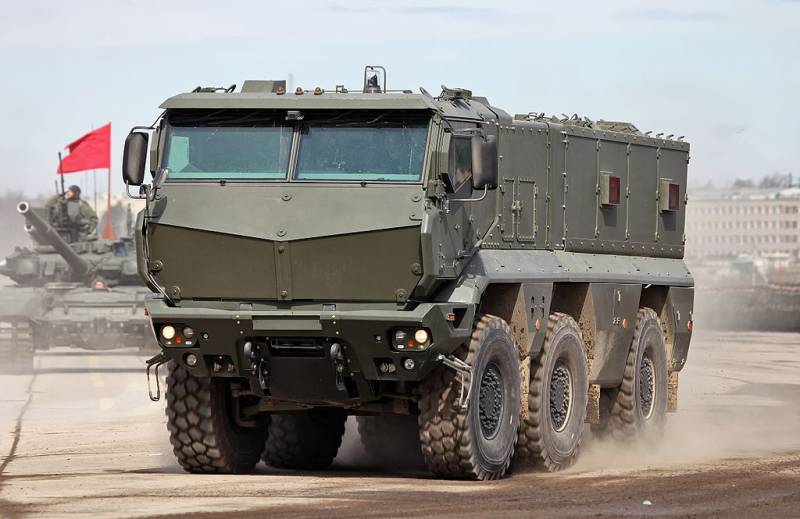 According to Shevchenko, in the coming 2-3 of the year, automobile troops will drastically change their appearance: the military "Urals" and "KamAZ" will become rare, on the roads will appear completely different machines - "Tornado" and "Typhoon".
Earlier it was reported that the Tornado cars were tested in the sands of Astrakhan and Elbrus, showing excellent results.
RF Ministry of Defense, https://ru.wikipedia.org