New modifications of the MTs-116M sniper rifle will be presented at Army 2018
Instrument Engineering Design Bureau (KBP) them. Shipunova announced the showing of a new Russian sniper rifle. According to the report, at the Army-2018 exhibition, scheduled for August 2018, the KBP will present a silent 12,7 mm sniper rifle based on the MT-116M rifle.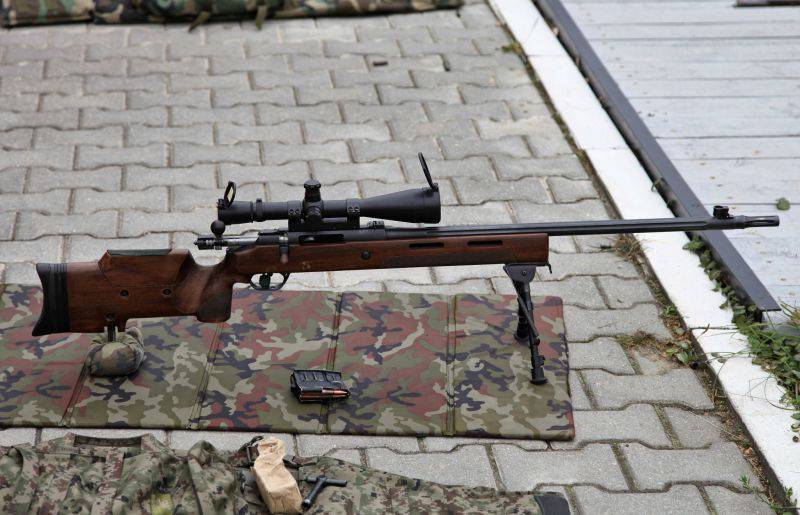 General view of the rifle MTs-116M
The company is not limited to the model under a certain size, and will present a number of modifications under 7,62 cartridges on 51 mm (308 Winchester), 7,62 to 67 mm (300 Winchester Magnum) and 8,6 to 70 mm (338 Lapua Magnum), as well as a subsonic bullets caliber 7,62 mm and under silent cartridges caliber 12,7 mm. For all models, a unified firing mechanism with various trunks has been developed.
In the basic configuration, the sniper rifle MC-116М was developed by the Tula Central Design Bureau for Sports and Hunting
weapons
(TsKIB SOO), now part of the company "Instrument Design Bureau." It is a manual non-automatic weapon with manual reloading and magazine ammunition, designed for 7,62x54 mm R cartridge. With an empty magazine and without sighting devices weighs about 6,5 kg. The length of the weapon without modular devices - 1250 mm. According to the manufacturer, the effective range of the rifle reaches 700 m (according to other data, 800 m). At the same time, high accuracy is ensured.
M-116M rifle is made in small batches for the needs of the FSB and the Ministry of Internal Affairs. Since 2014, the rifle has often been noticed during the fighting in Syria with government soldiers.