The commander-in-chief of the Navy spoke about the formation of the Mediterranean group
The command will maintain the composition of the grouping of ships in the Mediterranean at a balanced level, reports
RIA News
statement of the Commander-in-Chief of the Navy Vladimir Korolev.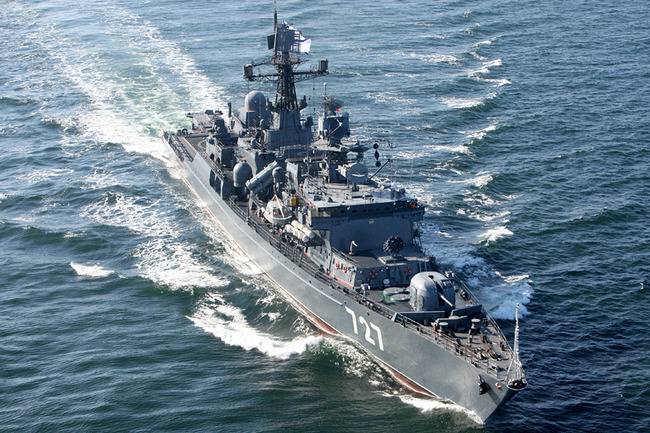 The Navy will maintain the strength of the grouping in the Mediterranean, which will be efficient and balanced,
Korolev said at the ceremony of launching a copy of the ship "Poltava".
According to the commander in chief, the size of the group will "flexibly change" in accordance with the tasks set. The service is carried by ships of all fleets of the Navy on the principle of regular rotation.
By ship classes, the composition of the group is determined in such a way that it remains self-sufficient and can interact with
aviation
, perform air defense tasks and search for submarines. To maintain the combat readiness of ships in the Mediterranean Sea, regular exercises are conducted as part of tactical and search-attack groups, Korolev said.
He also said that the group includes ships with "high-precision complexes
weapons
". Their percentage will increase as new ships are built.
Recall, on Sunday in St. Petersburg an exact replica of the battleship BF 1712 of the year "Poltava" was launched. Peter I. himself participated in the creation of this 54-gun sailboat.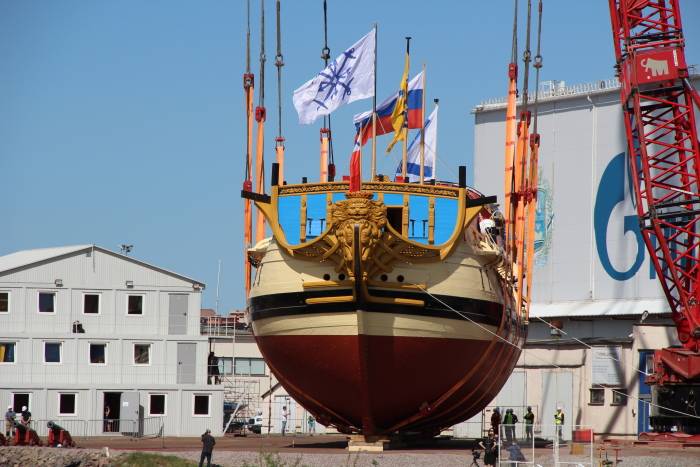 A copy began to build in 2013 year. On the water it will finish building about 10-months. Upon completion of all work, the ship will become the center of an interactive museum complex telling about the maritime
stories
Russia.
At the launching ceremony, it was emphasized that Russia under Peter the Great became an empire thanks in large part to
the fleet
, whose construction was carried out at the St. Petersburg shipyards. It was also reported that when creating the replica, drawings made by the king's hand were used.
http://vladimir-pelevin.blogspot.ru, http://sudostroenie.info