Beijing has accused the US of violating Chinese borders
Official Beijing accused the United States, in which it declared a violation of the maritime borders of the PRC by US warships. According to the official representative of the PLA U Tsian, American ships invaded the Chinese territorial waters in the Xisha region (Paracel archipelago). We are talking about the islands, which China calls its own, but for which Vietnam and Taiwan also claim. At the same time, as is known, China calls Taiwan its territory, with which categorically disagree in Taipei.
Wu Qian noted that a group of US Navy ships as part of the USS Antietam missile cruiser and the destroyer USS Higgins flew approximately nautical miles (about 12 km) from the islands, conducting maneuvers in the South China Sea.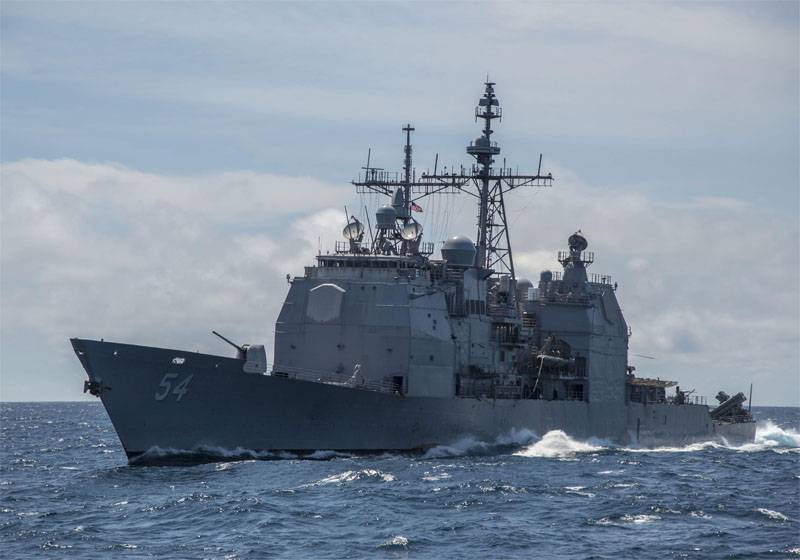 Wu Qian:
We regard these actions of the USA in violation of the sovereign maritime borders of China as blatant provocation and arrogant disregard of the state sovereignty of the PRC. This step undermines the mutual trust of the armed forces of our countries and brings instability to the region.
Beijing's claims were responded to by the United States, saying that "warships acted in full compliance with international standards and did not violate China's sovereignty." The US Marine Corps added that they would carry out "previously planned operations in the future."
For reference: The Paracel Islands (Xisha) are located approximately 200 km east of the Vietnamese coast and 230 km south of the Chinese island of Hainan. Consist, in fact, of two archipelagoes: Yongle and Xuande. The largest island is Dong Dao (Lincoln Island) with an area of ​​only 1,6 square. km The remaining islands, respectively, are even more tiny. However, China is not so much interested in these "fragments" of land, as in the wealth of the sea in the area of ​​this archipelago.