In Russia, research and "development" of new types of biological and chemical
weapons
mass destruction
RIA News
Statement by the head of the Ukrainian delegation to the NATO Parliamentary Assembly, Irina Freese.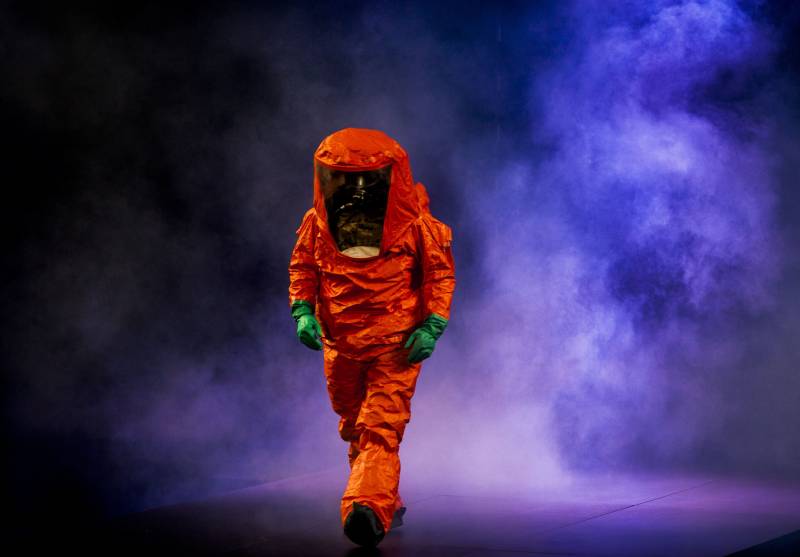 According to Freese, Russian specialists at least the last 3 of the year have been studying fever viruses like Ebola and Marburg. Moscow explains these studies as an attempt to create vaccines, however, in fact, this is a return to the Soviet development of bacteriological weapons - a combination of Ebola and smallpox, she said.
The representative of Ukraine added that other Russian laboratories are actively conducting research aimed at the creation of toxic substances (gases) with nerve properties.
According to her, Moscow can use new weapons against some countries in the framework of hybrid wars. In the first place, of course, against Ukraine, but not only: other republics in the zone of Russian interests are in great danger.
Frieze intends to submit this report for inclusion in the "special report" on countering the "Russian threat".
The charges are serious. Maybe Kiev has any irrefutable evidence of the malicious activity of the Russian Federation? It turned out - no. The entire report is based on an analysis of public procurement, as well as open data on the scientific activities of military research institutions.
Apparently, Ukraine could not stand aside, and made its own contribution to the development of the version common in the West that Moscow had already begun to use chemical weapons for political assassinations. According to London, an example of this is the poisoning in the Salisbury of the GRU ex-employee Sergey Squirt and his daughter Yulia with the "newcomer" nerve agent.