In the DPR announced the loss of military equipment APU under Gorlovka
In the Donetsk People's Republic reported on the operational situation in the area of ​​Gorlovka. Representatives of the operational command of the DPR said that in the area over the past few days, four units of armored vehicles, a counter-battery station and several mortar crews of the Armed Forces of Ukraine were destroyed by the forces of the DPR army.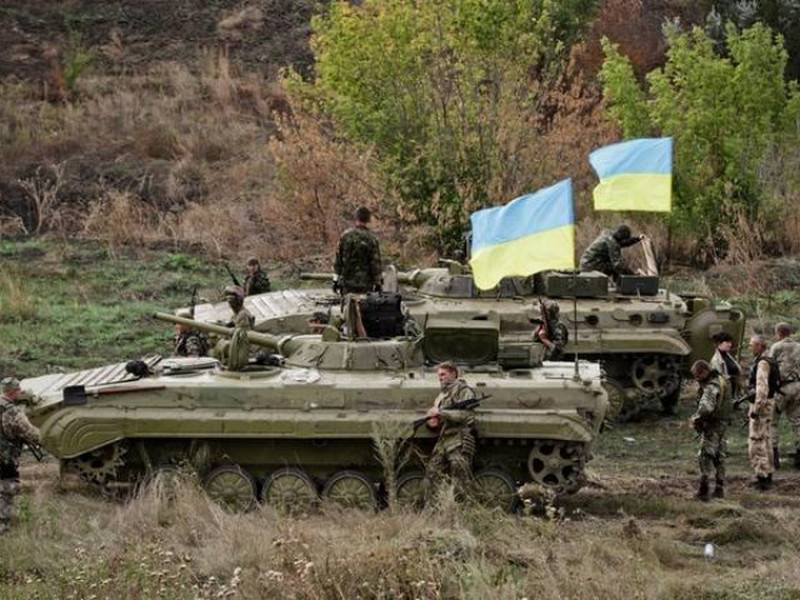 According to the deputy commander of the operational command Eduard Basurin, according to confirmed data, the Kiev security forces lost two
tank
, two infantry fighting vehicles, one American-made counter-battery fighting station, several mortars with calculations, and more than ten cars and special military equipment.
Against the background of
News
about the loss of military equipment, the command of the OOS (operations of the main forces) issued an order obliging the Kiev security forces to present photos and videos of evidence of the victories won, since there are many allegations of victories in words, but in fact there are none, the DNR said. The decision on this was made personally by the commander of the CAB General Sergey Nayev, since he does not trust the reports of his headquarters. Against the background of "crushing" victories on paper, the demarcation line was not shifted. Because of this, the Secretary of the National Security and Defense Council of Ukraine Alexander Turchinov even arrived in the Donbass, who expressed dissatisfaction with the general situation at the front.
Recall that recently Kiev has been attempting to seize Gorlovka, in order to "tighten the loop around Donetsk", as stated in the Ukrainian Armed Forces. All breakthrough attempts undertaken by the Ukrainian security forces were repulsed by the DPR army, causing significant damage to the Armed Forces of Ukraine.