The leaders of the two Koreas, South and North, Kim Jong-un and Moon Zhe Ying, held today the second meeting in Panmunjom. During the negotiations, which lasted two hours, the parties discussed the implementation of paragraphs of the declaration adopted during the first meeting in April 2018 of the year, reported in the office of the head of South Korea.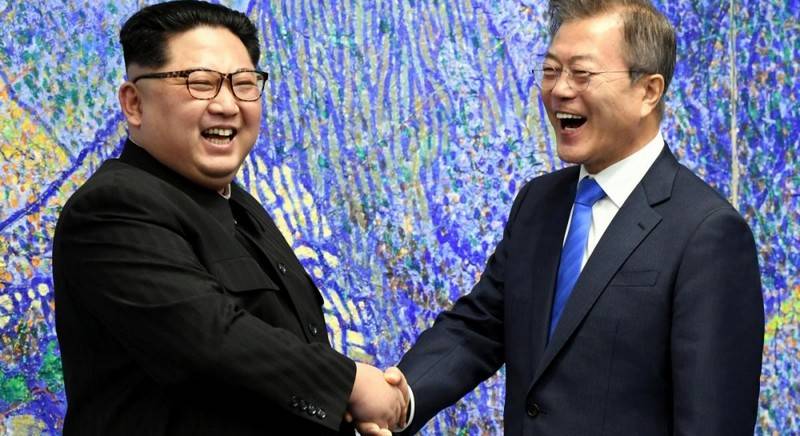 The representative of the South Korean leader said that the heads of state, in addition to discussing the declaration, also touched upon the success of the DPRK-US summit. South Korean President Moon Jae Ying, in agreement with Kim Jong-un, will announce the results of the talks on Sunday, added to the presidential administration.
Recall that the first meeting of the leaders of both Koreas was 27 on April 2018, as a result of the negotiations, the parties signed a joint declaration aimed at ending the military confrontation between Pyongyang and Seoul and the future unification of North and South Korea. In addition, the leaders declared the complete denuclearization of the peninsula. Also, Kim Jong-un and Moon Jae-Ying agreed to maintain contacts to solve problems.